Creative Art Central 2022/23
Creative Art Central is an annual initiative offering up to $20,000 to four established professional creatives and up to $10,000 to two emerging creatives based on the Central Coast.
Creative Art Central has been designed to inspire local creatives to deliver a new and contemporary creative work that demonstrates a strong connection to community and opportunities for participation.
Who can register?
Registration
Creative Art Central is open to Central Coast residents who identify as an emerging or professional creative practitioner working in any art form.
This includes individual practitioners or those operating within an organisation that is for-profit or not-for-profit.
Registration opens Monday 19 September. Click here to register today!
Dates to remember
Registration
19 September - 2 October 2022
Once you have completed your online registration you will receive an email confirmation, alongside a scheduled pitch session. All information will be provided in the email. 
Pitch to present
13-25 October 2022
Face to Face and online preferences will be made available
10-minute presentation in any format and context you prefer
Online application
31 October -13 November 2022
Invitation only – those eligible will be invited to submit an application
Commissions announced
16 December 2022
Final projects delivered by
30 June 2024
More information
For more information on the program or questions about registration, please contact the team on communitydevelopment@centralcoast.nsw.gov.au
Creative Art Central 2021/22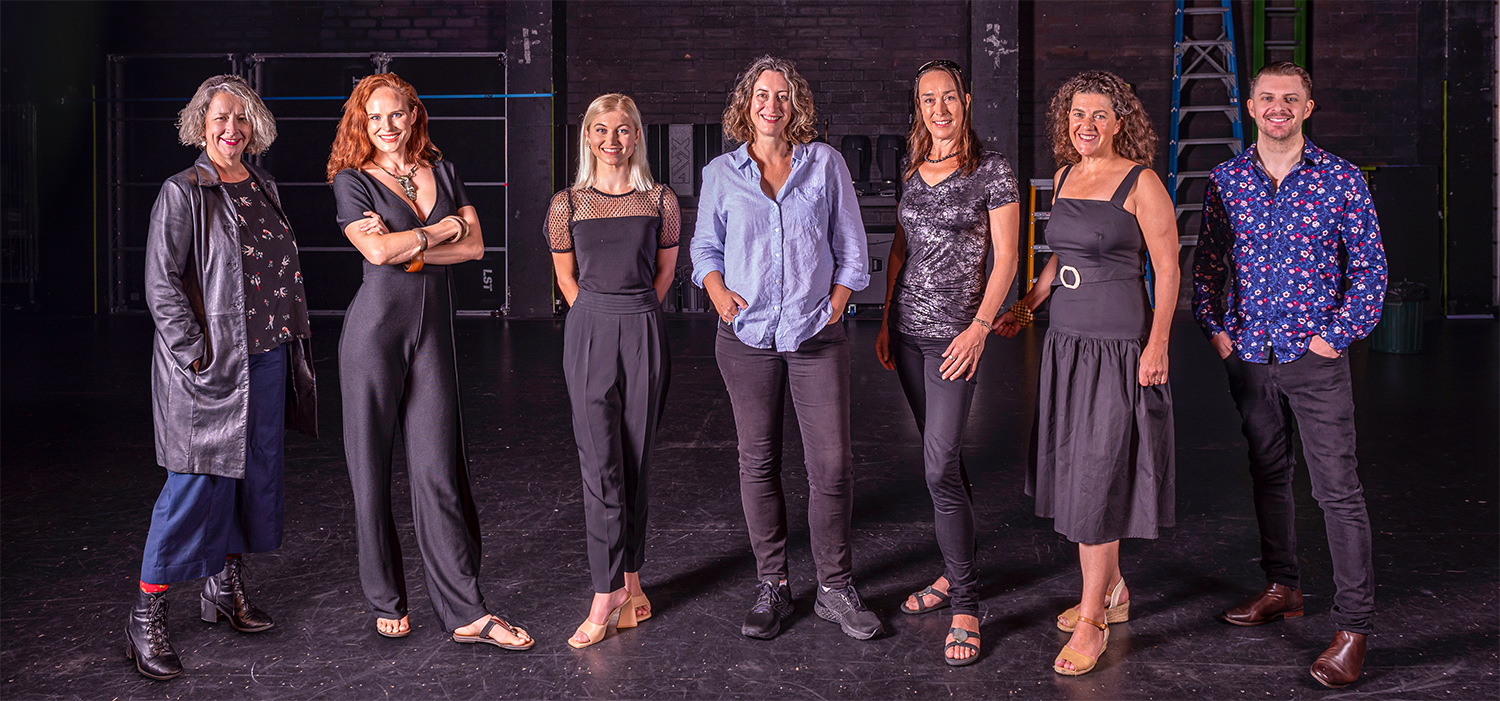 Pictured (Left to Right) Kaye Harrison, Amelia Foxton, Brigitta Oldereid, Andi Mether, Toni Houston, Sarah Beard, Aaron Trew
Creative Art Central is a commissioning program for professional and emerging creative practitioners based on the Central Coast. In 2021/22 Central Coast Council received 94 applications from a diverse range of local creatives across a wide range of creative disciplines. Four professional creative teams and two emerging creative projects were selected to deliver exciting new contemporary work that will engage with community in 2022. Meet the winners of the 2021/22 commissions:
Ms Kaye Harrison
Professional
Documentary Film: Music Central
Treehouse Media
Kaye is a highly experienced professional documentary filmmaker who is passionate about community development, storytelling and the arts. Kaye wants to celebrate and showcase our extraordinary musical talent on the Central Coast and this project will help challenge the stigma that surrounds the Central Coast as a region and help promote our creative identity. Kaye's primary objective is to show how the power of music builds strong and cohesive communities and helps make them safer, healthier and happier.
Amelia Foxton
Emerging
Short Film: Mother Tongue
Amelia Foxton
Amelia is an award winning film maker living on the Central Coast. Amelia's passion is film, where she is able to bring her training and powerful on-camera presence to the storytelling experience. Mother Tongue is a short film written by Amelia and follows Alex and Jade - a lesbian couple who are desperate to conceive a baby. Amelia will deliver film making workshops on set and give the community access to the film making process.
Brigitta Oldereid
Emerging
Contemporary Dance
Brigitta Dance Projects
Brigitta Dance Projects has been created to facilitate a safe space for young dance artists to learn, collaborate and develop their own choreography here on the Central Coast. Brigitta wants to offer special opportunities for artistic growth for dancers on the Central Coast by developing a unique contemporary production for the local community in 2022.
Andi Mether
Professional
Interactive Sculpture: Look Mum, Watch Me
Zest Events International
Artists Andi Mether and Leonardo Uribe and have been creating sculptures and public artworks and working with people with limited abilities in our community for many years. Look Mum, Watch Me will be a temporary interactive sculpture that will be accessible for everyone in our community. The sculpture will be exhibited at a community event at the Toowoon Bay Surf Life Saving Club later in 2022.
Sarah Beard & Toni Houston
Professional
Documentary Film: Coasting, into the Heart of Bouddi
Artesano Productions & Toni Houston Media
Splash is a feature length documentary, designed for cinema and television release, chronicling the ocean swimmers from the Central Coast who will attempt a 23 kilometre marathon swim along the wild cliffs of Bouddi National park. This extraordinary journey - as dangerous as it is magical - is supported by the local community and promises to ignite a sense of adventure in us all. It will also immerse the audience in the local ocean ecology, and explore universal questions of courage, spirit, risk, connection to nature, and what it really means to be free.
Aaron Trew
Professional
Music Composer: Scoring music for film
AJ True
Aaron will deliver a series of workshops for aspiring film composers for both emerging and professional local musicians on the Central Coast. Four original short film projects produced by Central Coast directors will be scored as part of the project. Aaron will discuss techniques, recording set ups, instrumentation and writing to a creative production brief. He will critique ongoing work as the projects develop. Following the workshops there will be a community showcase and presentation night.