CUSTOMER SERVICE INTERUPTION - TUE 12 DEC
Council's customer service centres will have a planned service interruption on Tuesday, 12 December that will temporarily impact customer service hours.
Customer Service Centres - Erina: closed all day | Wyong: closed from 12.30pm | Gosford: closed from 12pm. All Council Customer Service services will resume as normal from 8.30am Wednesday, 13 December. For urgent matters, you can still call us on 02 4306 7900. Our online Customer Service Centre is also always available.
COUNCIL OFFICE CLOSURES - CHRISTMAS AND NEW YEAR 2023
Council offices will be closed over the holiday period from Mon 25 Dec 2023 to Mon 1 Jan 2024 (re-opening Tues 2 Jan 2024).  Some of Council's services and facilities will be closed or have changes, however essential services will continue to operate.  
For urgent reports or issues, call Council on 02 4306 7900 at any time.  Non-urgent reports, and enquiries can be lodged 24/7 through our online Customer Service Centre (and progressed from 2 Jan).
Visitor information
The Central Coast is home to beautiful beaches adventurous activities and gourmet delights making it the ideal destination for a weekend away relaxing holiday or picturesque sea change.

Central Coast Visitor Centre
We run a Visitor Information Centre at The Entrance for locals and tourists who are looking to find information on things to do, places to stay and where to eat and drink right across the Central Coast.
Our friendly staff at the Centre have great local knowledge to share. You can also pick up maps, get directions and purchase souvenirs.
The Central Coast Visitor Centre is located at Marine Parade, The Entrance (Memorial Park). The Centre's building has pubic toilets and an Accessible Adult Change Facility (Changing Place).  
Find out more including the Centre's opening hours at lovecentralcoast.com
Image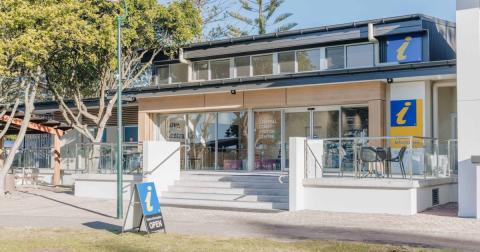 Central Coast Visitor Centre - Meeting Space
Image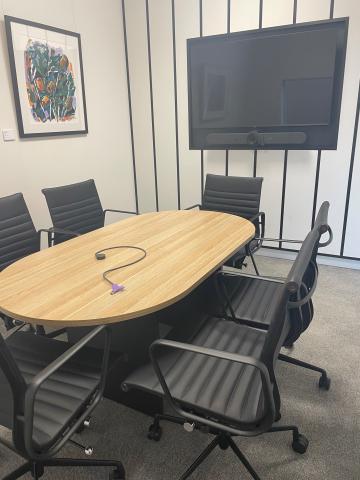 The Central Coast Visitor Centre offers a modern meeting space suitable for up to 6 people. Meeting room is situated inside the Central Coast Visitor Centre, 46 Marine Parade, The Entrance NSW 2261. Accommodates comfortably up to six persons and is available for hire seven days per week between 9am and 5pm excluding Public Holidays.
Includes table, chairs, 55-inch screen with dock and universal laptop connection. 
Fully accessible, toilets located on the outside of building including adult accessible change facility (AACF).
Please fill out this form to book the meeting space.
Love Central Coast
We manage tourism promotion and marketing for the Central Coast region, and over the last few years have created a powerful Destination Brand that heroes locals, local products and our spectacular natural environment.
Our approach to supporting tourism is set out by our Central Coast Destination Management Plan and the Tourism Opportunity Plan, which provide a framework for growing the tourism industry while also protecting our home and the region we love. 
The Love Central Coast brand has been built up to include local Brand Advocates, profiles on our unique Makers and Creators, Local Guides, Town Centre itineraries and an Industry Hub to support local businesses.
lovecentralcoast.com is our official website for tourism so you can check out the best places to eat, stay and play on the Central Coast.
The Central Coast an ECO Destination
Ahead of World Environment Day in June 2022, we successfully completed a 20-month journey to certify the Central Coast as an ECO Destination.
We're immensely proud to be one of the first Australian ECO Destinations, certified by Ecotourism Australia and supported by WWF-Australia's Wildlife & Nature Recovery Fund.
Achieving ECO Destination Certification recognises the Central Coast as a world-class location for sustainable and nature-based tourism, which will provide a substantial and ongoing boost to the local economy. 
Learn more at lovecentralcoast.com