King (Melicertus plebejus) and School (Metapehaeus macleayi)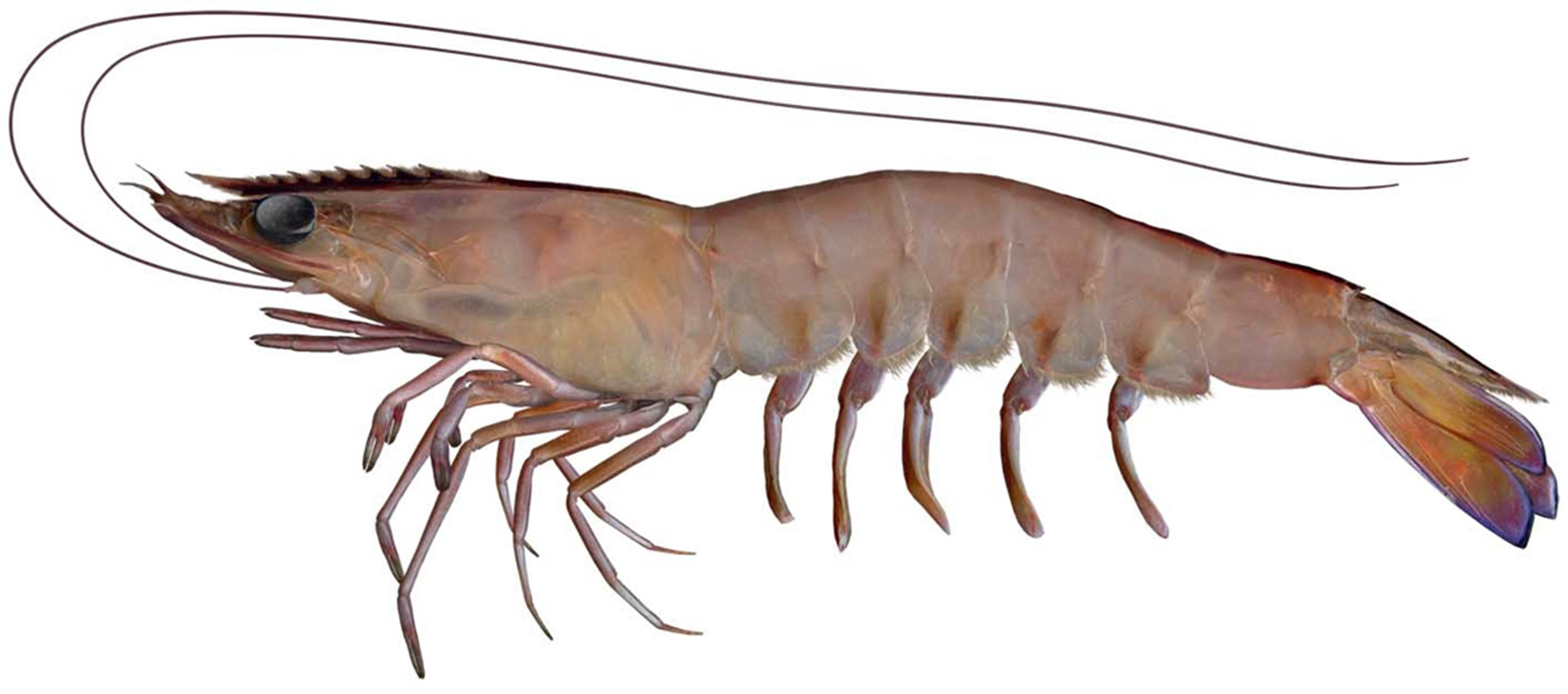 © State of NSW through NSW Department of Industry
Best Times/ Seasons
The best time to catch prawns is just after dark in October or November and right through summer when the tide is running out.
Habitat
While in their juvenile stages, Prawns prefer estuaries with soft muddy or sandy substrates with seagrass to shelter in. On nearing adult maturity they travel out to sea (up to 100km) to spawn.
Tips
Prawning is best at night time. The favoured technique is to use a small fishing net to catch the Prawns. A light can help attract the Prawns to the net. There is a combined recreational bag limit of 10L for all Prawn species.
Threats
Loss of seagrass habitat is the major threat to Prawn species as they rely on seagrass for shelter. Increased sediment and nutrients that cause increased turbidity and increased algal blooms reduce the available sunlight for seagrass to survive.
Responsible Fishing
Cut all discarded fishing line into small pieces prior to placing in a bin. Birds and other animals scavenge through rubbish bins and can become entangled.
Other Information
Prawns have a life cycle of 12 to 18 months. They travel into the estuary until they mature and then head out to sea to spawn.
References
Common
Common