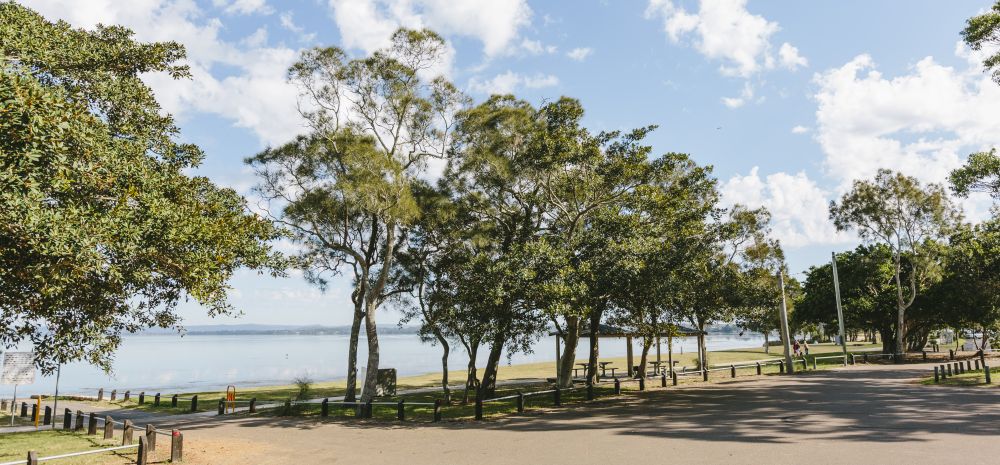 Type of Acivity
Bike riding
Walking
Habitat
Other Information
The Canton Beach track is a short 1km shared pathway that is suitable for bike riding and walking. This track, located to the North East of Tuggerah Lake, is a easy track that allows you to get close to the lake. There is plenty of rest areas along the track and playgrounds that will keep everyone entertained.
Grade of Difficulty
Easy
Responsible Walking/ Cycling Tip
The Canton beach track is a great place to relax, enjoy a picnic or spend time with pets. It is important to take all rubbish with you and pick up after your pets. This will ensure that these pollutants don't end up in the lake. During Spring Canton beach receives large amounts of seagrass that washes up on the beach. This is called wrack and has many important ecological functions. To learn more, download the Central Coast Councils multitouch books at the app store - search for Central Coast Council.
Dominate Vegetation
Saltmarsh species (Sarcocornia, Sporobolus and Sesuvium portulacastrum) and Paperbark Tree (Melaleuca quinquenervia)