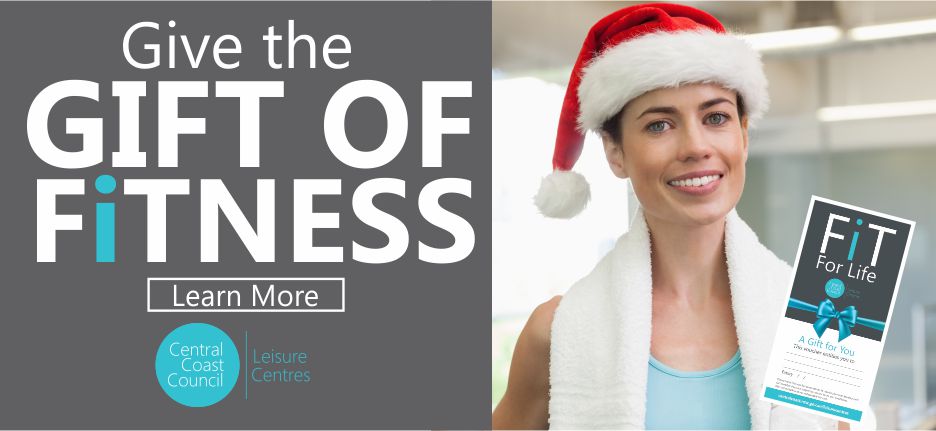 Lake Haven Recreation Centre is a real community hub, providing fitness and fun for all ages. Find out about how to join, the benefits of being a member and the programmes and facilities on offer for all ages from young children to seniors.
Lake Haven Recreation Centre has a fully equipped gym, including an outdoor training area, and two full-sized indoor courts equipped for a range of team sports.
Our facilities include:
Group fitness studio
Outdoor basketball court
Indoor squash courts
On-site Crèche
Kiosk
Health and Fitness Centre
The health and fitness centre is equipped with cardio equipment, interactive consoles featuring Foxtel and digital free to air TV, Hammer Strength equipment, and a range of free weights and functional equipment is open seven days a week.
What's on offer?
The centre offers fitness classes, personal training, and targeted programmes from staff fully certified and registered with Fitness Australia. Our programme of activities and events includes:
For Youth
We run active and fun classes from five years through to individual programming appropriate for teenagers that build strength, fitness, flexibility and importantly confidence and social skills - allowing children and teens to start their fitness journey early and be supported to lead a healthy lifestyle.
For more information, phone 4304 8020 or email lhrc@centralcoast.nsw.gov.au
Mums and Bubs
Once new Mums are ready to get moving again we have a programme to re-establish muscle strength and tone, increased energy levels and a sense of well-being.
You can expect the following benefits from our Mums and Bubs classes: Improved mood, relieved stress and less chance of postnatal depression, reconnect with your core muscles - your abs and pelvic floor in particular. This class also promotes weight loss and improved cardiovascular fitness.
We recommend you get the all-clear from your doctor prior to starting exercise. This is usually around the six-week mark after giving birth.
Group Fitness classes
Lake Haven Recreation Centre runs more than 33 group fitness classes each week, from Les Mills classes to boxing, cycle and HIIT training together with 16 small group training sessions.
Classes are taught by highly trained and certified instructors and feature high-quality original artists' music for a better experience.

To see what's on, take a look at our current Group Fitness Class Timetable.
Personal Training
Personal training is ideal if you need that extra motivation, accountability and consistency with your training programme. A personal trainer will ensure your programme is tailored to achieve your fitness goals. Personal training is available as single sessions or in packs of 10 sessions.
It can be organised at a time to suit your lifestyle and schedule – enquire at our reception desk for more information.
Active Over 50 programme
Our targeted fitness programme is for those over 50 in any condition who are looking to try something new. The programme includes gym floor-based 'senior strength' training sessions and 'exercise to music' classes.

Access to Active Over 50 is free for Gold or Health Club members. For non-members it is $7.50 per session. For a full list of Active Over 50 programmes, see our Group Fitness Timetable or for helpful information on how to get started there's 'Active over 50's Information'
A medical clearance and appointment for a personalised health assessment and programme is required before commencing 'senior strength' training sessions. To book, enquire at the Lake Haven Recreation Centre Recreation.