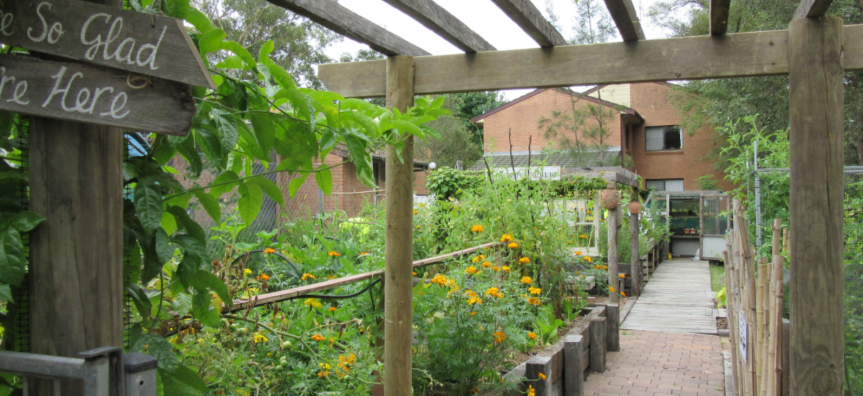 The information on this page may not be correct during this unprecedented health event. Essential services are still being provided to the community, however many Council services and programs have been placed on hold while facilities and some open spaces are closed.
Our COVID-19 information area details all impacts to Council services, facilities and programs as well as the local response to coronavirus.
Wyoming Eco Garden, located at the Wyoming Community Centre, is auspiced by Gosford Regional Community Services' Community Greening team and was established in 2014. It follows the natural line of Wingello Creek Tributary and is formed with differing levels and an array of raised garden beds from small yachts to traditional corrugated iron and hardwood timber planters all made from recycled materials. 
This established eco garden with its intriguing garden features provides a place for social interaction for those wishing to visit or become active members with own garden plots.  The Garden has been a winner in Council's Garden Competition Awards each year since 2015.
A variety of workshops are held within the garden to provide assistance to those community members, who for their own health and wellbeing require the tranquillity that the eco garden offers.  The eco garden also provides a place of pride and structured work experience for those who want to develop skills in organic gardening, basic landscaping etc.