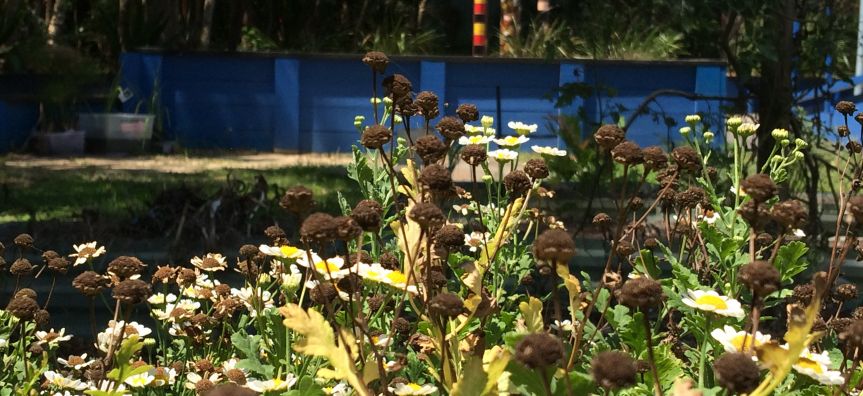 The information on this page may not be correct during this unprecedented health event. Essential services are still being provided to the community, however many Council services and programs have been placed on hold while facilities and some open spaces are closed.
Our COVID-19 information area details all impacts to Council services, facilities and programs as well as the local response to coronavirus.
Sunny Seed's community garden is a tranquil place located within nearby bushland and next to the Men's Shed behind the San Remo Neighbourhood Centre. 
The garden is run by a group of volunteers, some of whom helped establish the garden, who dedicate their own time for the benefit of the local community.  Volunteers are always welcome to come to the garden, whatever skills they have, to learn and enjoy the company of other keen gardeners. 
One of the benefits of the community garden is the fresh organic fruit, herbs and vegetables are used for the community restaurant which is hosted by the Neighbourhood Centre every Friday at lunchtime.