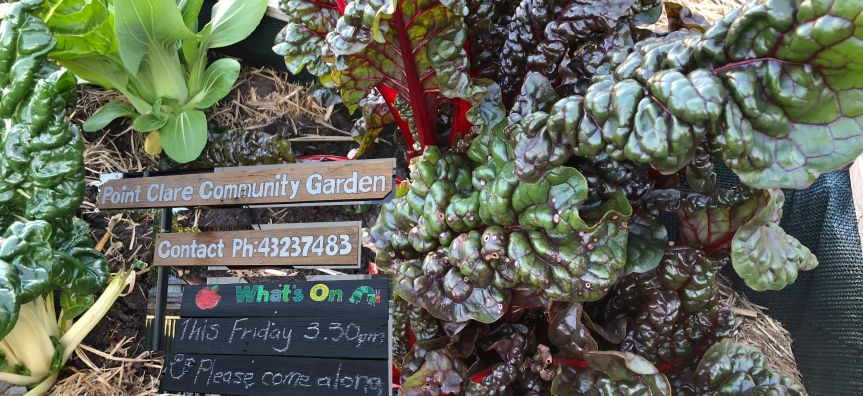 The information on this page may not be correct during this unprecedented health event. Essential services are still being provided to the community, however many Council services and programs have been placed on hold while facilities and some open spaces are closed.
Our COVID-19 information area details all impacts to Council services, facilities and programs as well as the local response to coronavirus.
The Point Clare Community Hall garden, built in 2016 by enthusiastic local residents, is a welcoming place for visitors to the Point Clare region with its communal style garden beds and planters. 
This picturesque sustainable organic garden off Brisbane Water Drive is defined by the raised timber garden bed at the entry of the garden and the "Little Free Library" box which offers books for loan to community members.   
Visitors to the small garden are welcome along with those wishing to become new members of the garden.