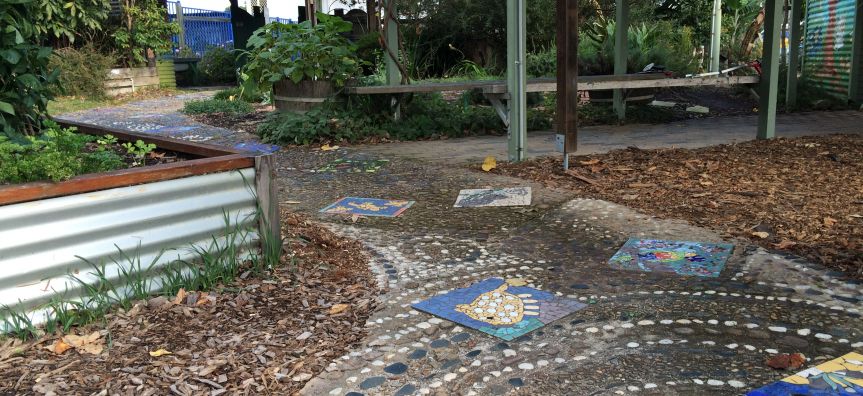 The information on this page may not be correct during this unprecedented health event. Essential services are still being provided to the community, however many Council services and programs have been placed on hold while facilities and some open spaces are closed.
Our COVID-19 information area details all impacts to Council services, facilities and programs as well as the local response to coronavirus.
The Kariong Eco Garden has been a child-friendly space and sustainable living 'learnscape' since 2007.  This educational eco garden situated next to bushland 'Hawksbury Woodland' has been designed to complement the local environment with its native bush tucker plants and native trees situated around the garden's snake path. 
Not only does the local community come to work together on garden plots but school children visit the garden to learn about sustainable garden practices such as composting and worm farming, water conservation and energy conservation.
The entry to the garden is a place of reflection "With respect we acknowledge the past indigenous custodians of this area and we work with their spirits caring for mother earth."