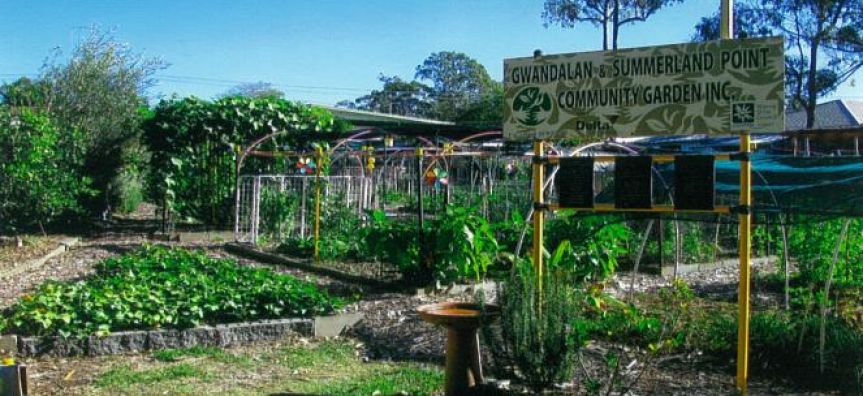 The information on this page may not be correct during this unprecedented health event. Essential services are still being provided to the community, however many Council services and programs have been placed on hold while facilities and some open spaces are closed.
Our COVID-19 information area details all impacts to Council services, facilities and programs as well as the local response to coronavirus.
The Gwandalan and Summerland Point Community Garden Inc., which was practically funded from jam, is one of the largest community gardens on the Central Coast.  With its numerous garden allotments and surrounding fruit trees the garden not only provides the community with an organic and sustainable means to grow fruit and vegetables it is a social place that welcomes the whole community.  Visitors to the community garden will learn about sustainable gardening practices and growing organic produce which is chemical free. 
This well planned community garden is not only operated under sustainable gardening principles it is financially sustainable utilising produce from the garden to raise funds for gardening equipment and materials.