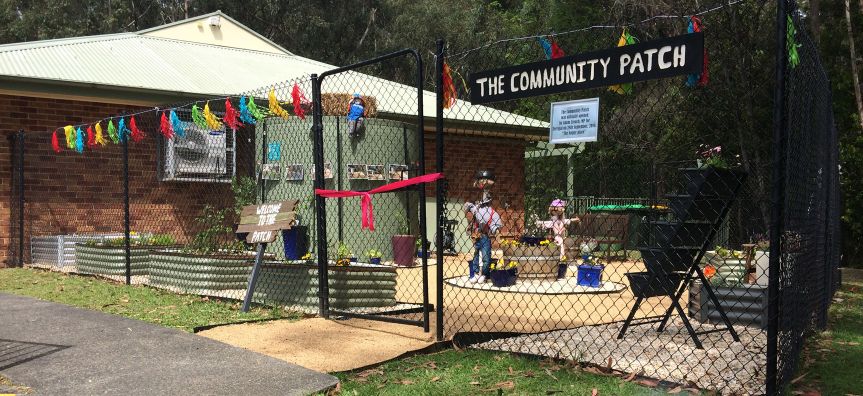 The information on this page may not be correct during this unprecedented health event. Essential services are still being provided to the community, however many Council services and programs have been placed on hold while facilities and some open spaces are closed.
Our COVID-19 information area details all impacts to Council services, facilities and programs as well as the local response to coronavirus.
Green Point Community Patch was officially opened on the 28th September 2018 for use by the local community.  The site for the garden is next to the Green Point Community Centre adjacent to bushland. 
The Community Patch is an organic sustainable garden for the local community to spend time enjoying the space whether it's tending to a raised garden bed, sitting in the space with friends, watering or simply just being.