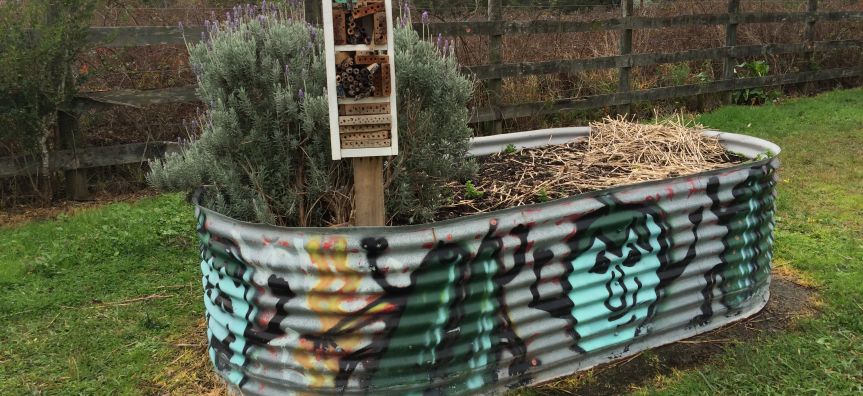 The information on this page may not be correct during this unprecedented health event. Essential services are still being provided to the community, however many Council services and programs have been placed on hold while facilities and some open spaces are closed.
Our COVID-19 information area details all impacts to Council services, facilities and programs as well as the local response to coronavirus.
The newly established Gosford Narara Sensory Community Garden, as part of a joint project with New Horizons, is a colourful beacon for those in the local area who wish to come together with other community members to start their own garden plot or just to enjoy the taste, smell and colours of an organic garden.
This colourful garden needs a champion to become President of the garden and not just help develop the garden but help seek new garden members.