Date
Tuesday, 23 November 2021 -

6:30pm

to

8:00pm
Rosie Batty, Matt and Sarah Brown, Amani Haydar and Kamalle Dabboussy discuss their personal stories and the power of storytelling.
About this event
In the lead up to the global 16 Days of Activism Against Gender-Based Violence four inspiring authors will join us for a discussion about their stories, gender-based violence, moving forward and the power of storytelling.
Rosie Batty
Kamalle Dabboussy
Amani Haydar
Matt and Sarah Brown
Places for this unique, free online event are limited and booking are essential. An email with the Zoom link will be sent to registered attendees.
Please book online using the 'Book now' button, phoning 4304 7500 or email librarypromotional@centralcoast.nsw.gov.au.
About our panelists and their books
Rosie Batty 
In an incident that shocked Australia, Rosie Batty's 11-year-old son was killed by his father in a violent incident in February 2014. Greg Anderson murdered Luke Batty at cricket training and was then himself shot by police. Rosie has since become a passionate campaigner on the issue of family violence. She won the Pride of Australia Award in 2014, and was named Australian of the Year in January 2015.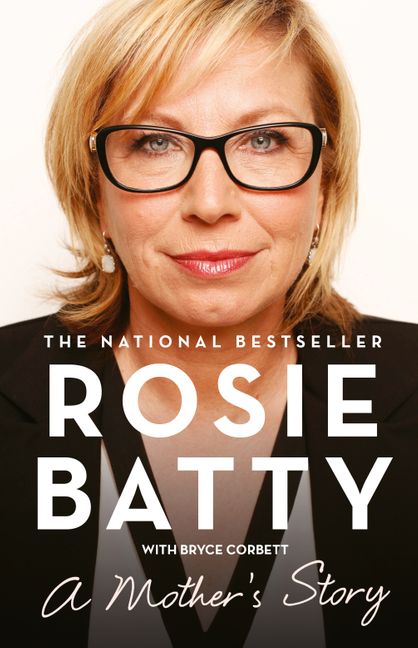 Rosie Batty knows pain no woman should have to suffer. Her son was killed by his father in a violent incident in February 2014. Greg Anderson murdered his 11-year-old son Luke and was then shot by police at the Tyabb cricket oval. Rosie had suffered years of family violence, and had had intervention and custody orders in place in an effort to protect herself and her son.
Rosie has since become an outspoken and dynamic crusader against domestic violence, winning hearts and minds all over Australia with her compassion, courage, grace and forgiveness. In January 2015, Rosie was named Australian of the Year, 2015. Inspiring, heartfelt and profoundly moving, this is Rosie's story.
---
Kamalle Dabboussy
Kamalle's eldest daughter Mariam is currently being held in a refugee camp in the Middle East after being trafficked into the region during a family holiday. For over 2 years Kamalle Dabboussy has been advocating to the Government to make his daughter and grandchildren safe from this indefinite and unlawful protection.  
Kamalle was born in Australia to a Lebanese Muslim family and has lived in Australia all his life. Working with communities addressing disadvantage with asylum seekers, refugees and migrants. For the last 17 years he has been CEO of Western Sydney Migrant Resource Centre (MRC) and has held numerous positions in community legal services, youth services and ethnic organisations. He has developed and cultivated relationships and contacts at all levels of governments as well as local and international Non-Government Organisations (NGO).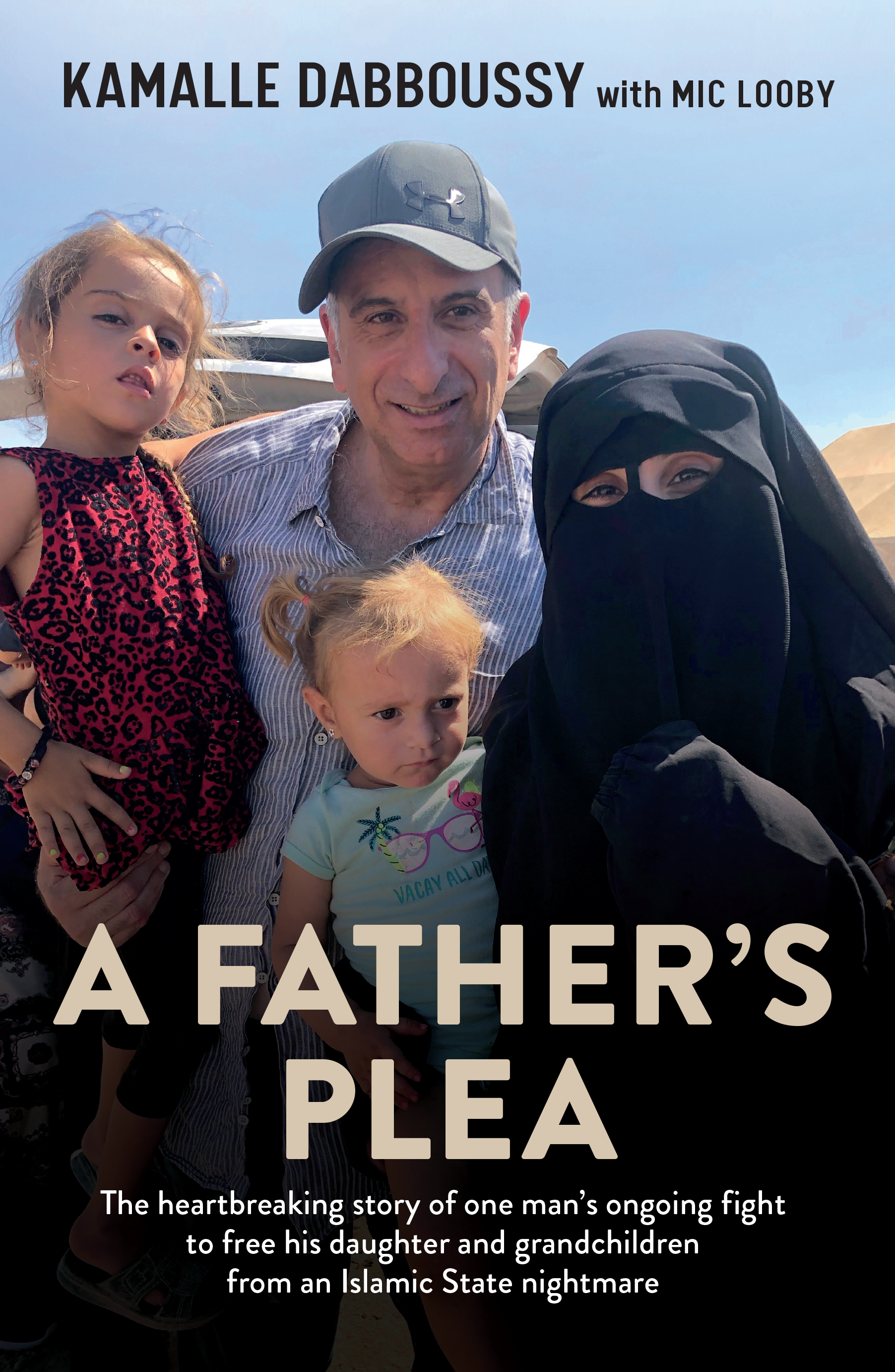 The heartbreaking story of one man's ongoing fight to free his daughter and grandchildren from an Islamic State nightmare.
When Mariam married her childhood sweetheart in a fairytale Sydney wedding, her father Kamalle dreamed of a beautiful future for his family. When the young couple and their baby daughter went on an overseas holiday, he couldn't have been happier. But a dark secret was lurking on the horizon. They would not be coming home.
Mariam disappeared. Months later, Kamalle was informed by the Australian government that his daughter had been coerced into Syria. He later learnt that she had been forced at gunpoint, by her husband, across the border into Syria and into the clutches of ISIS. When her husband was killed, Mariam was forced to marry another ISIS fighter, with whom she had another child. When he was killed she was forced to marry again; she was trapped. But since the defeat of ISIS, instead of being brought home, Mariam and her three young children have been demonised as 'foreign fighters', forced to languish in refugee camps while their home country refuses to repatriate them.
Kamalle has been working with international agency Save the Children for over two years trying to bring home his daughter and grandkids, who have been abandoned amongst the 20 Australian adults and 47 children. Interacting with law enforcement and government agencies in Australia, he was told that keeping quiet would be in their best interests. That has achieved nothing. Now he tells his story.
---
Amani Haydar
Amani Haydar is an artist, lawyer, mum and advocate for women's health and safety based in Western Sydney. Amani's writing and illustrations have been published in ABC News Online and SBS Life and her self-portrait 'Insert Headline Here' was a finalist in the 2018 Archibald Prize. Amani uses visual art and writing to explore the personal and political dimensions of abuse, loss, identity and resilience.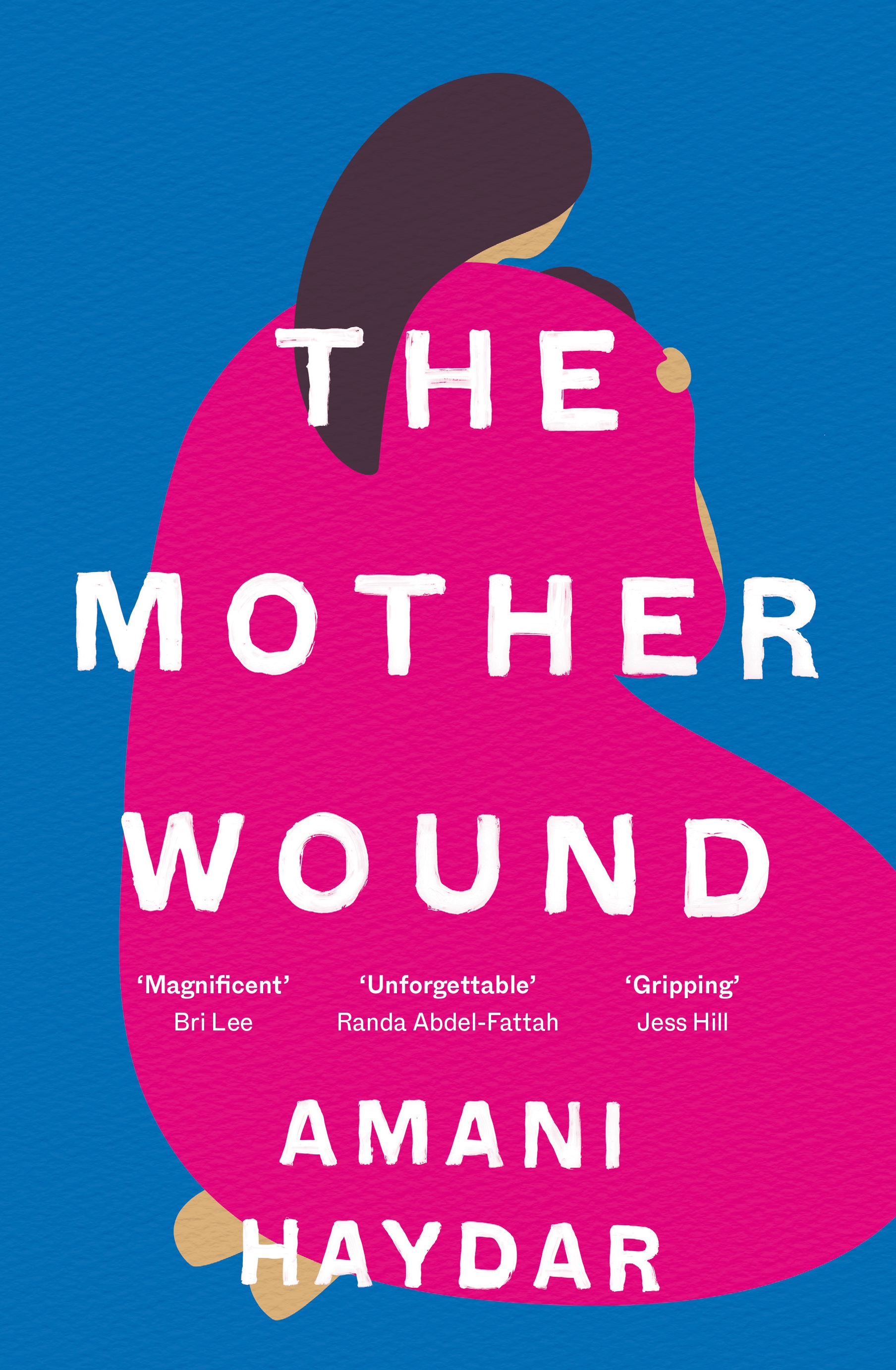 'I am from a family of strong women.'
Amani Haydar suffered the unimaginable when she lost her mother in a brutal act of domestic violence perpetrated by her father. Five months pregnant at the time, her own perception of how she wanted to mother (and how she had been mothered) was shaped by this devastating murder.
After her mother's death, Amani began reassessing everything she knew of her parents' relationship. They had been unhappy for so long - should she have known that it would end like this? A lawyer by profession, she also saw the holes in the justice system for addressing and combating emotional abuse and coercive control.
Amani also had to reckon with the weight of familial and cultural context. Her parents were brought together in an arranged marriage, her mother thirteen years her father's junior. Her grandmother was brutally killed in the 2006 war in Lebanon, adding complex layers of intergenerational trauma.
Writing with grace and beauty, Amani has drawn from this a story of female resilience and the role of motherhood in the home and in the world. In The Mother Wound, she uses her own strength to help other survivors find their voices.
---
Matt Brown
Mataio (Matt) Faafetai Malietoa Brown is an internationally acclaimed barber and hair artist and the founder of My Fathers Barbers, the barbershop where men go to heal. His dedication to reviving the craft of barbering has seen him teach and demonstrate all over the world. While he's cut everyone from All Blacks to members of Wu-Tang Clan, Matt believes his true calling is his work to redefine society's view of masculinity — and to help end the cycle of domestic violence affecting families throughout the world.
Matt, a New Zealander of Samoan descent, together with his wife Sarah (Ngapuhi/Te Rarawa), founded the anti-violence movement She Is Not Your Rehab. In 2019, he outlined the kaupapa of She Is Not Your Rehab in a powerful TEDx Talk that continues to inspire today.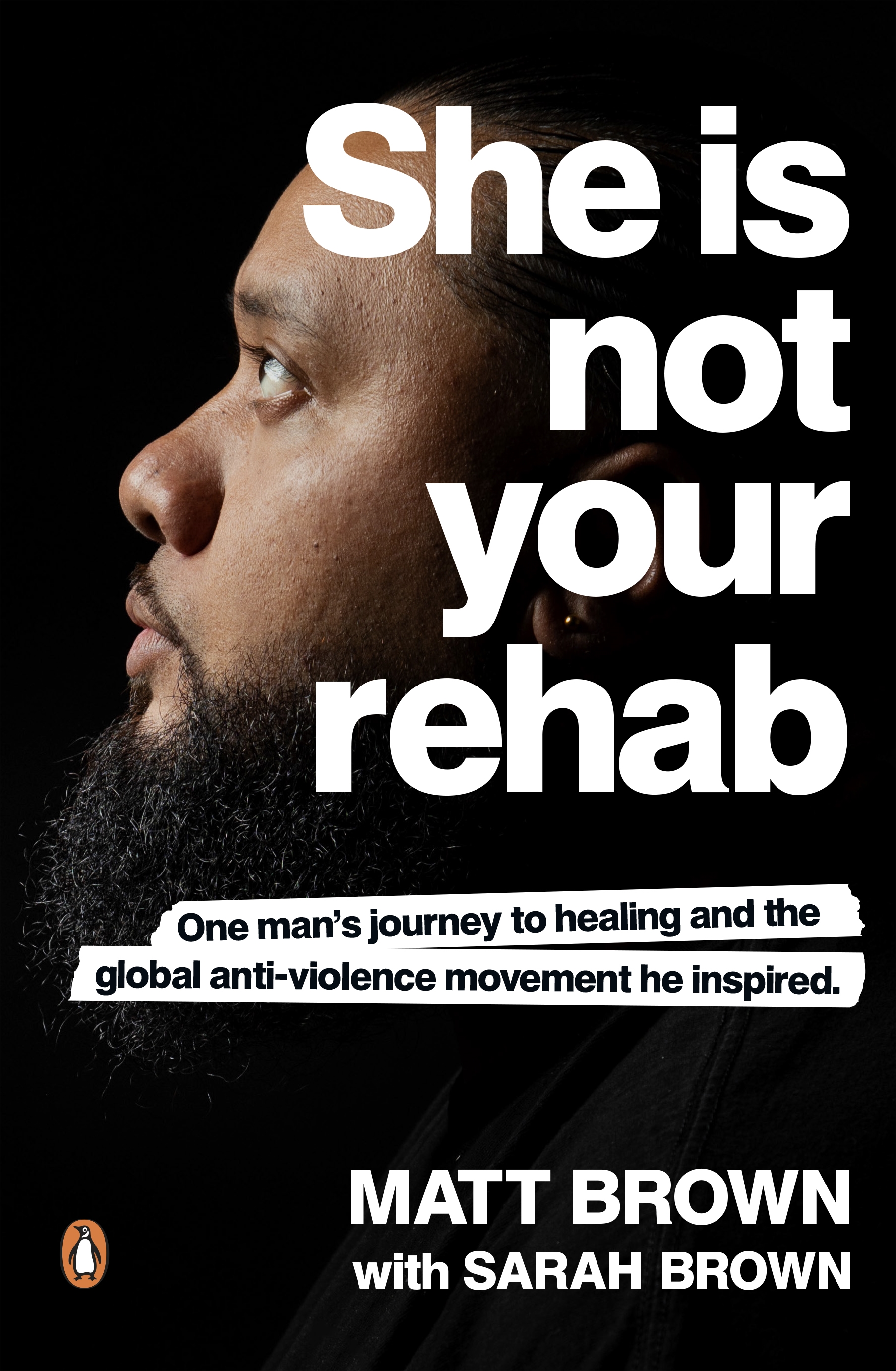 Cycles repeat until one person has the courage to say, 'This stops with me.'
Mataio (Matt) Faafetai Malietoa Brown offers the men in his barbershop a haircut with a difference: a safe space to be seen and heard without judgement.
As the creator of My Fathers Barbers, Matt has inspired a new generation of New Zealand men to break free from the cycle of abuse — and those men have in turn inspired Matt and his wife, Sarah, to create the global anti-violence movement She Is Not Your Rehab.
In this book, Matt shares his own story and those of his clients: how they survived family violence and abuse, and how they were able to find healing and turn their lives around. He introduces the people and concepts that have helped him heal and gives readers the tools they need to begin their own journeys.
She is Not Your Rehab demonstrates the power of vulnerability and honesty in addressing pain and shame, and shows how anyone can empower themselves by taking responsibility for their own healing.