Thumbnail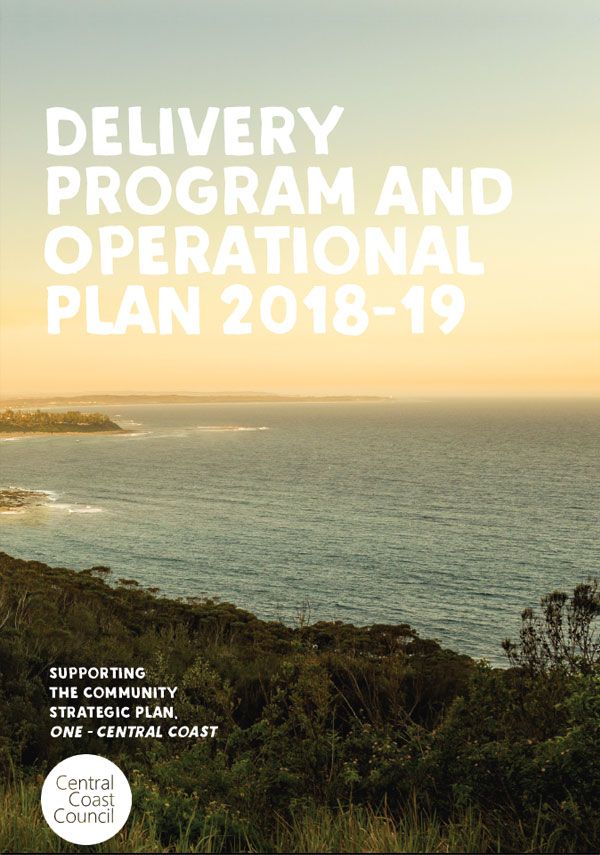 The Delivery and Operational Plan is Council's 4 year commitment to deliver the activities included in the Community Strategic Plan. The Central Coast Council Operational Plan for 2018-19, sets out the individual projects and actions to be undertaken in a year and includes financial estimates and performance indicators, details of the capital works program and the Schedule of Fees and Charges.
In 2018-19 Central Coast Council is set to deliver $561.47 million in essential services and $199.83 million in capital works projects for its growing community.
The Resourcing Strategy describes the finance, assets and workforce planning needed to carry out the long term community priorities. It is made up of the Long Term Financial Plan, Workforce Management Plan and the Asset Management Plan.

Together, these documents clearly link to the Community Strategic Plan and demonstrate Council's commitment to delivering One – Central Coast.
Year
Tags