Date
Wednesday, 17 November 2021
Release
Central Coast Council is once again working with the NSW Police Force, the Tuggerah Lakes and Brisbane Waters Liquor Accords, Central Coast Domestic Violence Committee and high-profile authors to start important conversations about domestic abuse.
The Central Coast has the second-highest number of domestic violence assaults in NSW* and the impact of COVID-19 has made seeking help more difficult. Our region is also overrepresented in breaches of apprehended violence orders.
Council Director Community and Recreation Services, Julie Vaughan said it is more important than ever for all community members to play a role in ending violence against women. "We can all play a part by becoming 'active bystanders who say no to abuse and report abuse if we see it or hear it".
"To mark White Ribbon Day and the 16 Days of Activism against Gender-based Violence, we will be working with our partners to rollout important education campaigns across November and December," Ms Vaughan said.
The 'See Something, Do Something' campaign encourages people who witness any form of abuse or violence to act. NSW Police tell us that domestic assaults go underreported and it is important to remember that the health and safety of others is everyone's business.
"We need to address the impact of COVID-19-lockdowns and whilst restrictions were necessary to control the spread of the virus and keep us all safe, this however, has meant that women and child who experience domestic abuse were and continue to be exposed to spending more time with their perpetrators at home, creating further barriers of not being able to report the abuse**." Ms Vaughan said.
Council Administrator, Rik Hart said we must break the 'it's not my problem paralysis' and take an active role in the solution in order to make the Central Coast a safe place for us all to live.
"The campaign provides practical tools to empower people to report domestic abuse – if it is an emergency or life-threatening situation to call Triple 000 or local Police or to provide crime information (it can be done in confidence) call Crime Stoppers 1800 333 000," Mr Hart said.
"Council is proud to be collaborating with local Police, the Tuggerah Lakes and Brisbane Waters Liquor Accords, Central Coast Domestic Violence Committee and high-profile authors to deliver this important message."
Initiatives featured as part of this year's campaign include a video to remind people about the importance of reporting, a relaunch of the powerful Be an active bystander: See something, do something video (available on YouTube), town centre banners, radio ads, social media, and free face masks featuring the message Say No to Abuse will be available through Liquor Accord outlets and Council libraries from 19 November.
On Tuesday 23 November, 6.30pm Council's library team will host a not-to-be-missed online author panel event featuring four high-profile authors who will share their unique story connected to gender-based violence. The panel includes:
Rosie Batty, domestic violence campaigner and former Australian of the Year will speak on her book 'A Mothers Story'
Kamalle Dabboussy 'A Fathers Plea'
Amani Haydar 'A Mother's Wound'
Matt and Sarah Brown – 'She is not her rehab'.

This event aims to start discussion on the role of men, women, and organisations in advocating, initiating, and modelling change. For more information visit centralcoast.nsw.gov.au/libraries/whats-on/library-online-empowering-stories.

White Ribbon Day is on Friday 19 November 2021 and this year's focus is 'How can men make Change – Learn, Give, Take Action'.

16 Days of Activism against Gender-based Violence runs from 25 November (International Day for the Elimination of Violence against Women) to 10 December 2021 (Human Rights Day), and this year's global theme is 'Orange the world: End violence against women now!'

*The Central Coast had the second-highest number in NSW of domestic violence Apprehended Violence Orders in figures (NSW Bureau of Crime Statistics and Research – BOCSAR) issued for the 12 months prior to June 2021.

**Australian Institute of Criminology – statistical bulletin 28.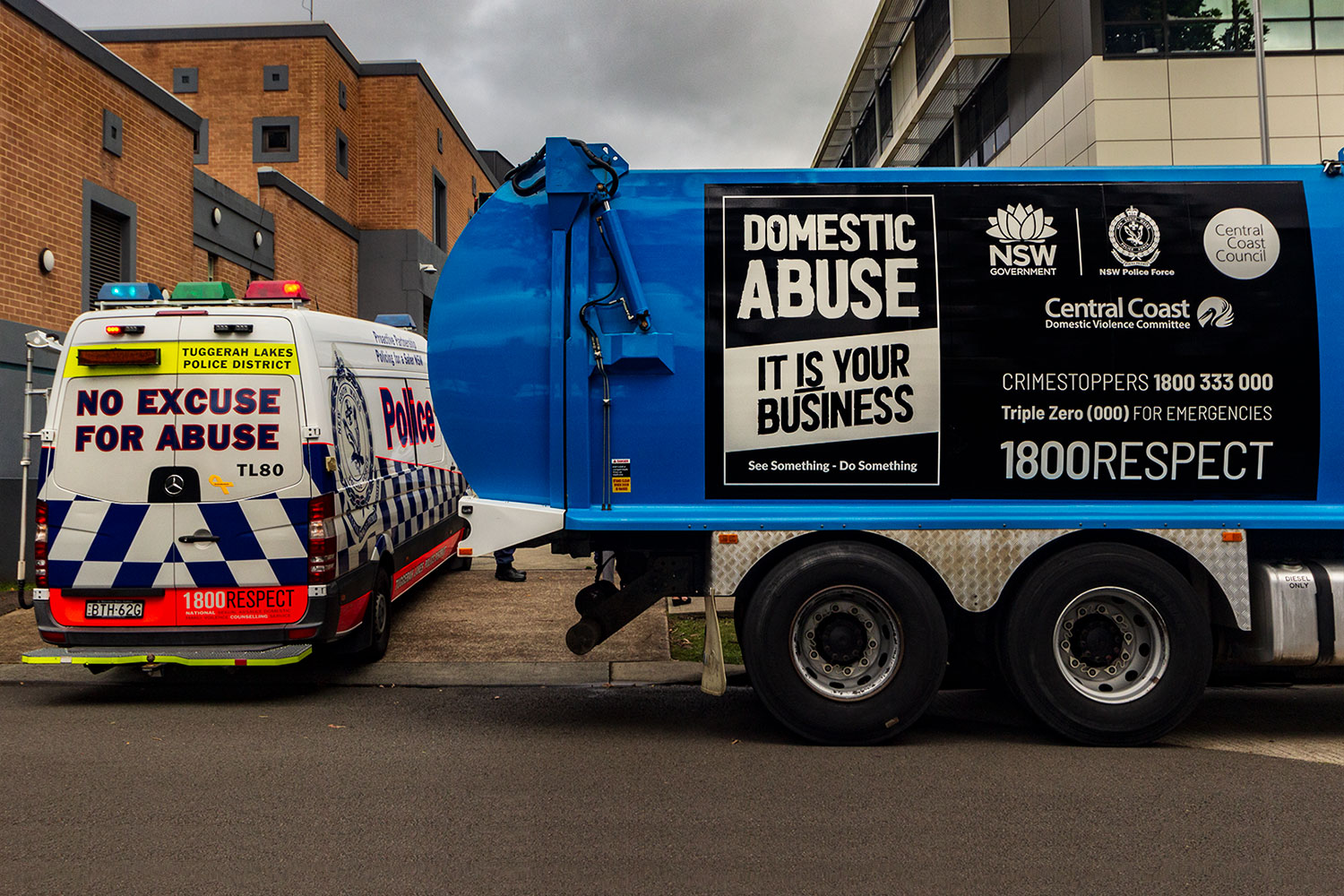 Rate