Project Summary:
We are redeveloping Garnet Adcock Memorial Park (Adcock Park), West Gosford to deliver a premium sporting precinct that provides increased safety, access and functionality for our local community and sporting groups.
The redevelopment of the existing facility has been designed to meet the needs of current and future users whilst creating a venue capable of attracting inter-regional and State level sporting competitions to the Central Coast.
On completion of works, Adcock Park Regional Sports Facility will consist of a new two storey multi-purpose sportsground amenities building, 32 netball courts, 10 touch football/OzTag fields, one turf cricket wicket, two synthetic cricket wickets, one AFL field, one velodrome, one little athletics fields, sportsground lighting to 100 lux luminance across the majority of the site, 550+ consolidated car parking area and access and maintenance pathways throughout the site.
This project has been proudly funded by Central Coast Council and the NSW Government.
Program of works:
Council will be delivering the $26.2 million Adcock Park Redevelopment in two stages. This will allow the facility to remain operational to minimise the impact of works on existing users of the site.
Stage One of the redevelopment includes the construction of a multi-purpose sportsground amenities building, major electrical supply upgrade to the site to support the reserve improvements and construction of a temporary road to allow the site to remain fully operational throughout this stage of works.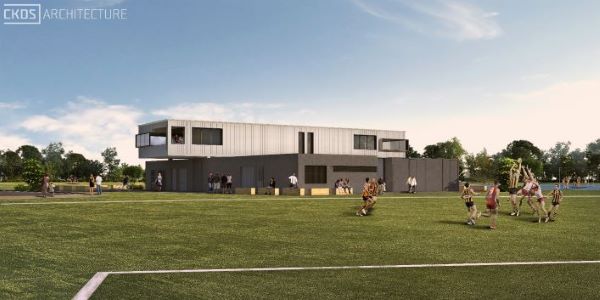 Stage Two will include the redevelopment of the existing playing fields (including irrigation and sub-soil drainage systems, re-grading and realignment of fields to increase the number of fields), construction of an additional five netball courts, consolidation of car parking to improve safety and traffic flow, construction of a pedestrian promenade and internal pathways to improve movement and accessibility throughout the facility.
Current Status:
21 April 2020
Construction of the new multipurpose sportsground amenities building as part of the first stage of the $26.2 million Adcock Park Redevelopment is well underway with concrete pours now complete for the lower ground floors and first floor support columns with first floor works to commence soon.
The project remains on track for completion by the end of 2020. Stage Two works will follow on from the completion of Stage One works. Project status updates will continue to be provided as the project progresses.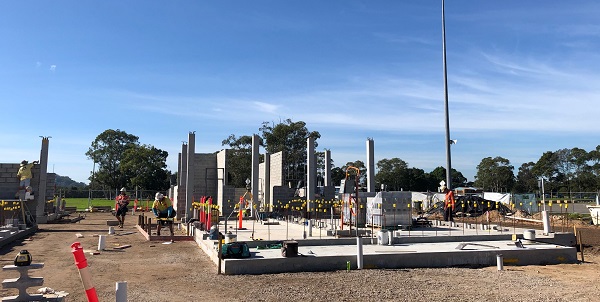 Links