Published Date
Thursday, 17 February 2022
The town centres of Gosford, Terrigal, Toukley, The Entrance, Wyong and Budgewoi received a much-needed pressure clean over the last three months. Pressure cleaning is completed in our town centres...
Category
Town Centres, Budgewoi, Gosford, Terrigal, The Entrance, Toukley, Wyong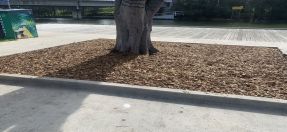 Published Date
Wednesday, 16 February 2022
Budgewoi Circle received an upgrade over the months of October, November and December. The garden beds adjacent to the wharf were re-mulched, solar powered fairy lights were installed in the two...
Category
Town Centres, Budgewoi