Don't get stuck for entertainment these school holidays - with over 100 different events and activities right across the Coast, there's something for everyone.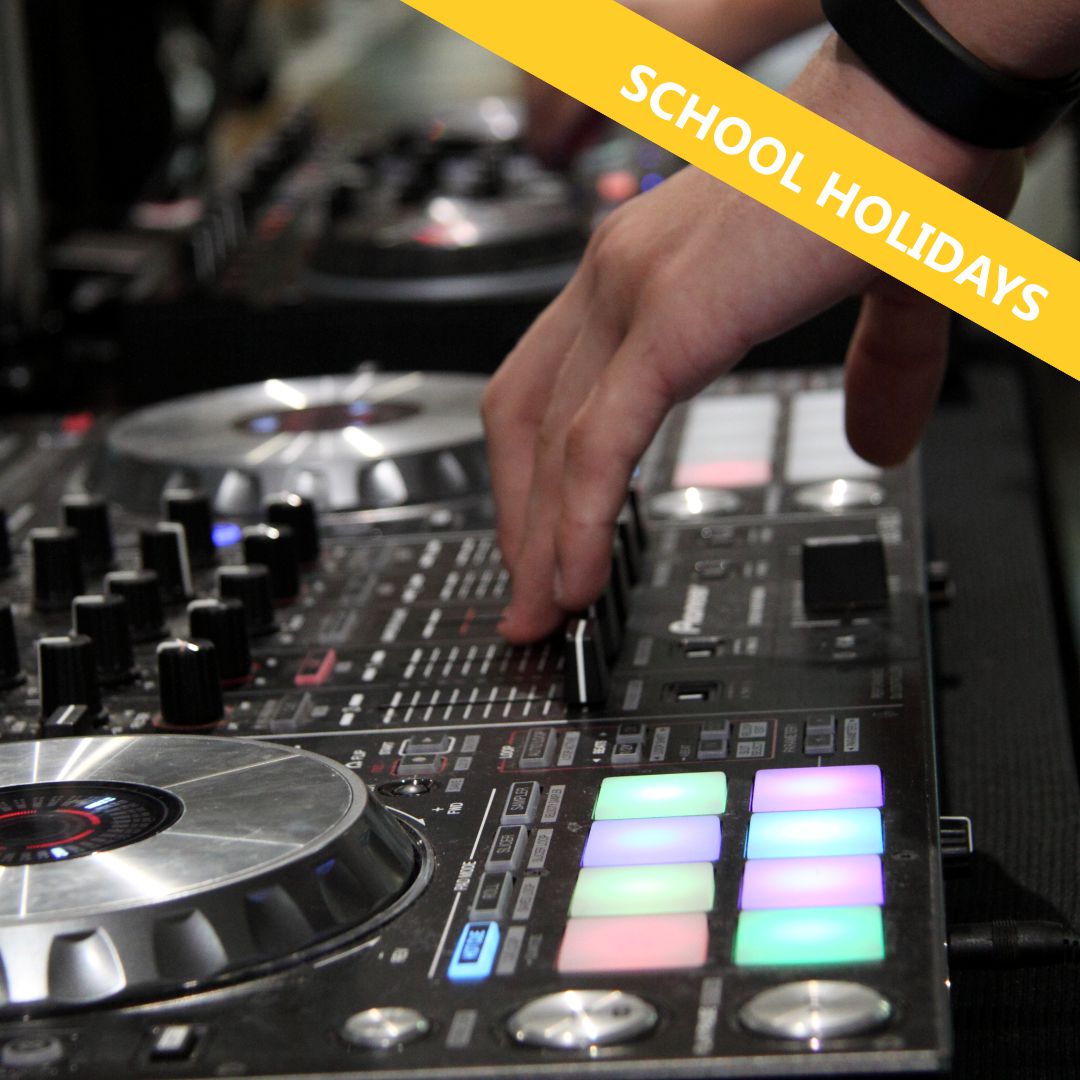 What's On for our Youth
Our Youth Services team have developed a dynamic program full of activities across technology, professional skills development, sports and creative for the April School Holiday period. Get hands on experience with DJ equipment, create .gif animations that work everywhere or mingle with local filmmakers and see the first two short films from the 'We Dream' project, a Manga feature film.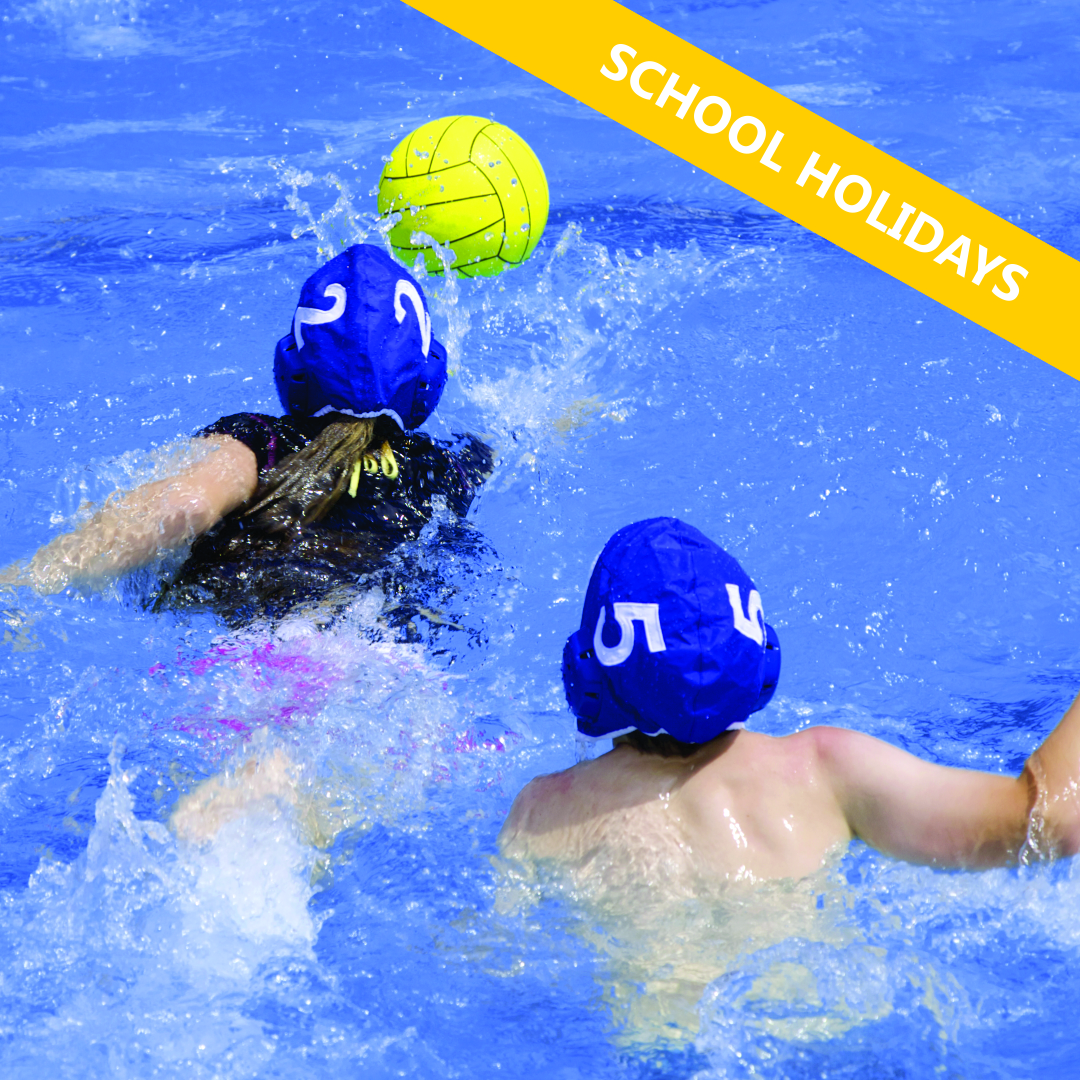 What's On at our Leisure Centres
Our Leisure Centres have lots of swimming and sporting fun these holidays to keep your kids active. Our pools will be offering a variety of pool inflatable fun and swimming programs plus our sport centres will have basketball clinics and jumping castle fun the kids can get involved in.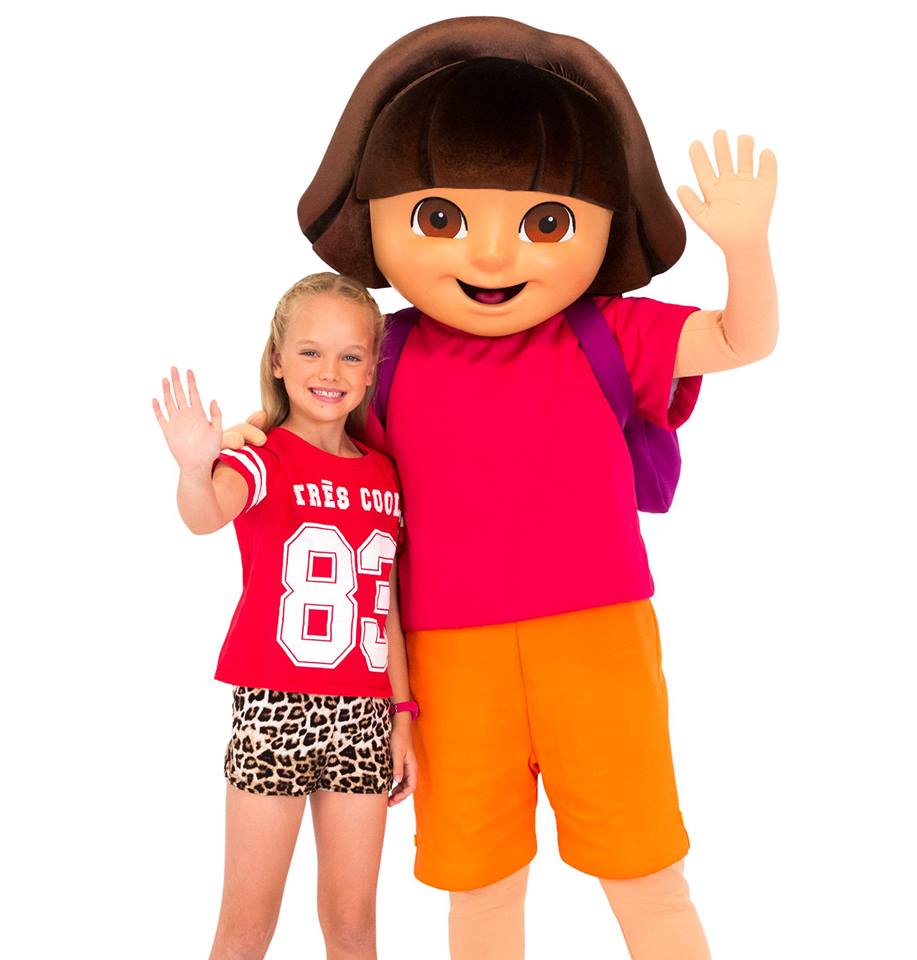 What's On at The Entrance
Nickelodeon's Dora's Singalong Adventure Show is coming to The Entrance these school holidays! Bring the kids down to The Entrance to sing and dance with Dora or join in the range of other fun free activities including Easter basket and Bunny ears decorating, an Easter egg hunt and roving Easter bunny, Magic Circus shows plus a cupcake and cookie decorating workshops.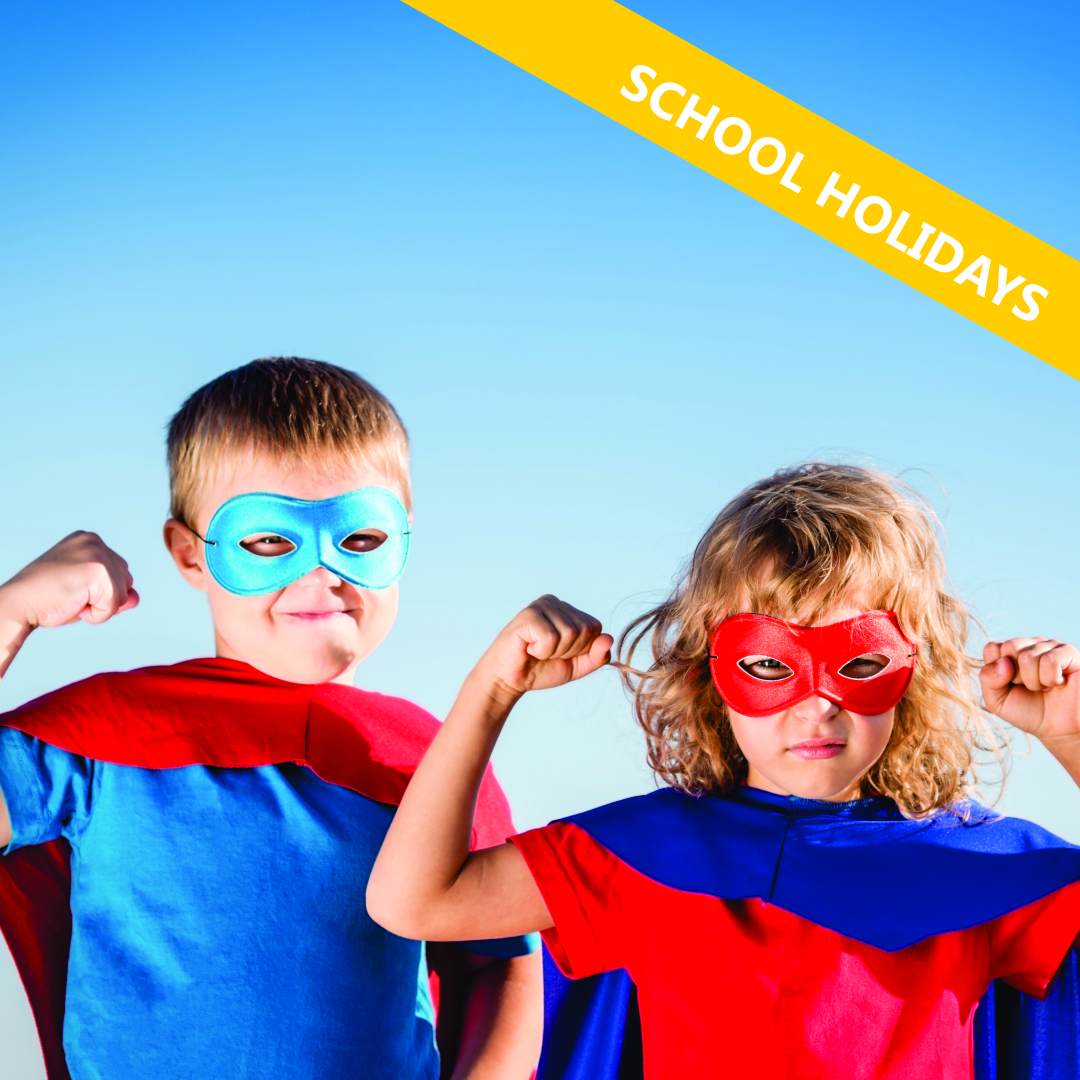 What's On across our Libraries
Make the most of our Library Service this school holidays with a full program of free events for all ages. Participate in Superhero Training, join award-nominated author Jess Black for a fun creative writing workshop, learn tips and tricks for drawing your favourite Manga and Anime characters with artist Matthew Lin, try your skills in an Escape Room or decorate Easter Biscuits or an Easter Egg cup.
What's On Green Living
Learn about sustainability with our free Green Living Workshops. Get your hands dirty and plant some vegetable seeds to take home in a pot, explore the wonderful world of compost worms, create your own upcycle terrarium, build a bee or insect hotel and try your hand at making non-toxic body care products.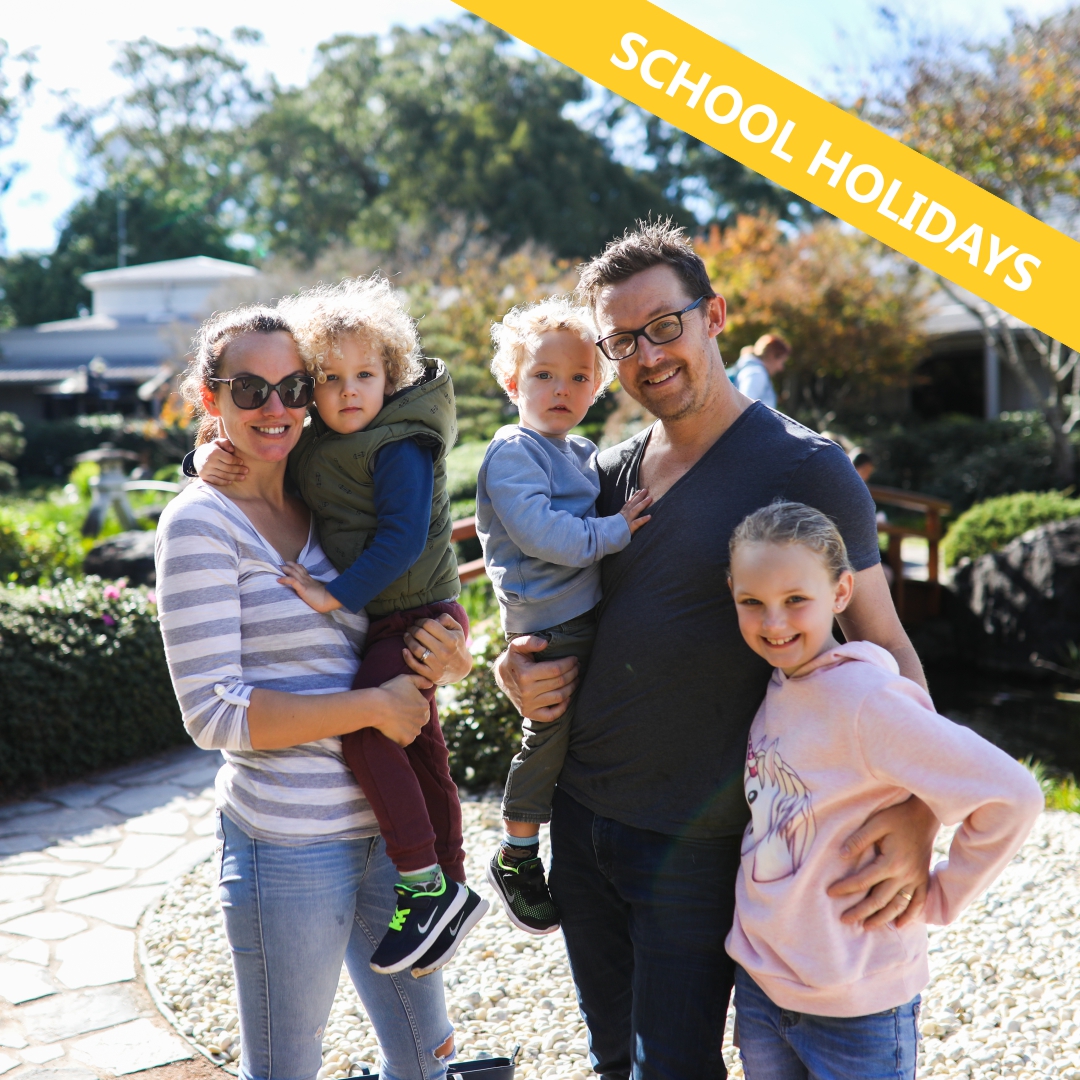 What's On at the Gallery
Keep the kids entertained at Gosford Regional Gallery these holidays. Design your own stylised, handmade pendant inspired by ancient cultures such as the Egyptians, Aztecs and Vikings, share your flair for colour by painting silk fabric in traditional and geometric mandala designs, build a cardboard Dinosaur or use collage and mixed media to recreate Coral Reef scenes under the waves.
Council's School Holiday Event Program and Bookings
All Holidays

Ages

Pelican feeding
Pelican feeding daily from 3.30pm and amusement rides.
All ages
Inflatable Fun
15-26 April at Peninsula Leisure Centre. 10-11am and 1-2pm. Cost included in pool entry.
No booking required. Kids must be able to swim. P 4325 8123
Up to 18 years
Under 100kg

Waterslide Fun
15-26 April at Peninsula Leisure Centre. 11am-12pm and 2-3pm. Cost included in pool entry.
No booking required. No floaties or lifejackets allowed on the slide. P 4325 8123

Taller than 1.1m tall
Holiday Learn to Swim
Fast track your child's swimming progress with our intensive swim program.
Week one - 15-18 April. $67.20 per person. Week two - 23, 24 and 26 April. $50.40 per person.
Individual lession - $16.80 each
Peninsula Leisure Centre. Bookings essential. P 4325 8123
3+ years

Breaststroke and Dive Clinic
Improve your Breaststroke and diving skills.
Week one - 15-18 April. $67.20 per person. Week two - 23, 24 and 26 April. $50.40 per person.
Individual lession - $16.80 each.
Peninsula Leisure Centre. Bookings essential. P 4325 8123

Breaststroke and Dive Clinic for children with a strong Breaststroke kick looking for development.

Kodan, Manga Exhibition
1-30 April. 9am-5pm in The Foyer, Community Gallery space, Erina Centre, Erina Fair.
Free entry. Visual story-telling at its finest with a Manga artwork and book display to compliment the Anime Architecture exhibition on now at Gosford Regional Gallery.

All ages
Date

Week 1

Ages

Saturday, 13 April

Central Coast Series Skate Scooter, BMX and WCMX Competition
Entry is open to all riders aged 5-24 years in skate, scooter and BMX as well as WCMX Wheelchair.
9am Bato Yard, The Entrance. Free event.
Register on the day.

Divisions include: Under 12 years
Under 16 years
Open Females
Open Males
Sponsored Riders

Saturday, 13 April

Green Living Kids
Insect Hotel Making and Native bee information for kids.
9am-10.30am Gosford Regional Gallery Art.
Free event. Places are limited, bookings are essential.
Book Now.

8+ years

Saturday, 13 April

Green Living Kids
Insect Hotel Making and Native bee information for families.
11am-12.30pm Gosford Regional Gallery Art.
Free event. Places are limited, bookings are essential.
Book Now.

6-11 years

Sunday, 14 April

Drop the Beat DJ workshops and Ukulele workshops
Free 30 min DJ sessions, to get hands on experience with DJ equipment.
Free 30 min ukulele sessions to learn a song, technique, or skill.
9am-5pm Goat's Festival, San Remo. Free event. Book on the day.

12+ years

Monday, 15 April

Squad Camp
Come for a morning of team work, training stroke development, and professional knowledge. Meet and go over program, training and video session. Minimum requirements: 200m Freestyle, 100m Backstroke, 100m Breaststroke, 50m Butterfly, know starts and turns.
8.30-11.30am. Peninsula Leisure Centre.
Cost: $48 current members | $78 non members
Bookings essential. P 4325 8123

All ages

Monday, 15 April

Cupcake and Cookie Decorating Workshop
10am-1pm Waterfront Plaza, The Entrance. Free event.
No bookings required.

3-12 years

Monday, 15 April

Decorate an Easter Egg Cup
Brighten up your table this Easter with a personalised egg cup! Use porcelain markers to create an Easter design then bake your creation at home to make it permanent.
10-11am The Entrance Library.
Free event. Bookings essential. P 4350 1550

6-12 years

Monday, 15 April

'Dogs with Jobs' Creative Writing Workshop with Jess Black
Join award-nominated author Jess Black for a fun creative writing workshop. Create stories with your favourite pets as detectives, in search and rescue situations or even in hotels, like Jess does in her book 'The Tales of Mr Walker'.
10am-12pm Kincumber Library.
Free event. Bookings essential. P 4304 7641

6-12 years

Monday, 15 April

Green Living Kids
Sprouts, seeds and seedlings.
10-11am Buttonderry Waste Management Facility.
Free event. Places are limited, bookings are essential.
Book now.

7-12 years

Monday, 15 April

Idea to Screen: We Dream puppet building workshop with Erth
Join us and Erth as we build puppets for the Idea to Screen, I Dream short film series.
10am-4pm The Hub Erina. Free event.
Bookings essential. Book now.

15+ years

Monday, 15 April

Clay Amulets Art Workshop
Be inspired by ancient cultures such as the Egyptians, Aztecs and Vikings and design your own stylised, handmade pendant.
10.30am-12.30pm Gosford Regional Gallery. Cost $25
Bookings essential. Book now.

7-16 years

Monday, 15 April

Bowl Groms - Beginners Workshop
Skate skills development facilitated by Female coaches.
11am-1pm Umina Skate Park.
Free. No bookings required.

5+ years
Females only

Monday, 15 April

Decorate an Easter Egg Cup
Brighten up your table this Easter with a personalised egg cup! Use porcelain markers to create an Easter design then bake your creation at home to make it permanent.
11.30am-12pm The Entrance Library
Free event. Bookings essential. P 4350 1550

6-12 years

Monday, 15 April

Magic Circus Show
11am-12pm Waterfront Plaza, The Entrance. Free event.
No bookings required.

3-8 years

Monday, 15 April
Green Living Kids
Worms and Worm farms.
11.30am-12.30pm Buttonderry Waste Management Facility.
Free event. Places are limited, bookings are essential.
Book now.
7-12 years
Monday, 15 April
Pool Inflatable Fun & Inflatable Slide on the grass
A bit of fun: An inflatable obstacle course will be set up in the pool as well as a giant inflatable on the grass.
11.30am-2.30pm Gosford Olympic Pool. Cost included in pool entry.
No booking required. Kids must be able to swim. P 4304 7250
Up to 18 years
Monday, 15 April
Green Living Kids
Making non-toxic body care products.
1-2pm Buttonderry Waste Management Facility.
Free event. Places are limited, bookings are essential.
Book Now.
7-12 years
Monday, 15 April
Anime Bobble heads Art Workshop
Create a fun Chibi character using a combination of Kokeshi simplified doll forms with anime features. Learn hand building and modelling sculptural techniques using air-dry clay. Required to have experience working in clay.
1.30-3.30pm Gosford Regional Gallery. Cost $25
Bookings essential. Book Now.
10-16 years
Monday, 15 April
Decorate Easter Biscuits with CWA
Get ready for Easter and decorate homemade biscuits with icing and sweets. All materials provided by the CWA volunteers. Please bring a container to take home your creations.
2-3pm Kincumber Library.
Free event. Bookings essential. P 4304 7641
5-12 years
Monday, 15 April
Multi-Sport Plus Inflatables Fun Sessions
Spend time on the inflatables, trampolines, wheelchairs as well as soccer and hockey.
3.30-5pm Niagara Park Stadium. $11 per child.
Places are limited, bookings are essential. Phone 4325 8199 (ext 2)
5-12 years
Tuesday, 16 April
Crafty Stitches Art Workshop
Learn the basics behind Textile Arts & Crafts with threading, simple embroidery stitching and embellishing to create your own decorative placemat.
1.30-3.30pm Gosford Regional Gallery. Cost $25
Bookings essential. Book now.
7-14 years
Tuesday, 16 April
Holiday Specialist Clinics
Specialist clinics to develop your Freestyle, Backstroke, Breaststroke and starts and turns. Four kids per 30 min class run by our head coach. Children must be able to swim.
9-10.30am Toukley Aquatic Centre. $16.80 per session
Bookings essential. P 4304 8060
8+ years
Tuesday, 16 April
Drop the Beat DJ workshops @ The Hub Erina
Three-day Essentials I Masterclass for budding DJs
10am-12pm The Hub Erina, Youth Entertainment Venue.
Three days (16, 17 and 18 April) $30. Bookings essential.
Book Now.
 
12+ years
Tuesday, 16 April
Easter Basket and Bunny Ears Decorating
10am-12pm Waterfront Plaza, The Entrance. Free event.
No bookings required.
3-8 years
Tuesday, 16 April
Manga/Anime Drawing Workshop
Come learn tips and tricks for drawing your favourite Manga and Anime characters with artist and illustrator Matt Lin.
10-11.30am Lake Haven Library.
Bookings essential. P 4350 1570
13-17 years
Tuesday, 16 April
Skill Me – Barista
This condensed one day course is mash up of the popular 'Barista 101' and 'Advanced Barista' courses run through Glee Coffee Roasters.
10am-4pm Glee Coffee Roasters HQ, Warehouse 4 Dulmison Ave, Wyong.
Free event. Bookings essential. Book now.
14+ years
Tuesday, 16 April
Silk Mandala Painting Art Workshop
Share your flair for colour by painting silk fabric in traditional & geometric mandala designs. Experiment with beautiful radial circular designs within a creative and tranquil setting.
10.30am-12.30pm Gosford Regional Gallery. Cost $25
Bookings essential. Book now.
7-14 years
Tuesday, 16 April
Tales from the Tea House
Hop into the Japanese Gardens at the Gosford Regional Gallery for an Easter themed storytime.
10.30-11.30am Gosford Regional Gallery
Bookings essential. P 4304 7650
4-8 years
Tuesday, 16 April
Green Living kNOw Waste: Recycling
Come along to a 'kNow' waste education session with Cleanaway. Learn all about recycling, reducing waste, why we shouldn't litter and meet a real live litter bug!
11am-12.30pm Toukley Library.
Bookings essential. P 4350 1540
4-11 years
Tuesday, 16 April
Inflatable Fun
Challenge yourself and attempt to complete our pool inflatable obstacle course.
11am-2pm Toukley Pool. Cost included in pool entry.
No booking required. Kids must be able to swim. P 4304 8060
Up to 18 years
Tuesday, 16 April
Rock Pool Rambles
11am Terrigal Haven. Free event.
Bookings essential. 0404 450 429
5+ years
Tuesday, 16 April
Pool Inflatable Fun & Inflatable Slide on the grass
A bit of fun: An inflatable obstacle course will be set up in the pool as well as a giant inflatable on the grass.
11.30am-2.30pm Gosford Olympic Pool. Cost included in pool entry.
No booking required. Kids must be able to swim. P 4304 7250
Up to 18 years
Tuesday, 16 April
Easter Egg Hunt
12-1pm Waterfront Plaza and Memorial Park, The Entrance. Free event.
No bookings required.
3-8 years
Tuesday, 16 April
Jumping Castle Fun
Get bouncy with two hours of jumping castle fun, a different activity these holidays for kids to burn off energy.
1-3pm Peninsula Leisure Centre. $7.50 per child.
No booking required. P 4325 8123
2-12 years
Tuesday, 16 April
Manga/Anime Drawing Workshop
Come learn tips and tricks for drawing your favourite Manga and Anime characters with artist and illustrator Matt Lin!
2-3.30pm Erina Library
Bookings essential. P 4304 7650
13-17 years
Tuesday, 16 April
Swish Basketball Clinic
1.5 hours of advanced coaching delivered by a high level coach for players involved in local competitions.
2-3.30pm Lake Haven Recreation Centre. $11 per player.
Bookings essential. P 4304 8020
10-16 years
Tuesday, 16 April
Multi-Sport Plus Inflatables Fun Sessions
Spend time on the inflatables, trampolines, wheelchairs as well as soccer and hockey.
3.30-5pm Niagara Park Stadium. $11 per child.
Places are limited, bookings are essential. Phone 4325 8199 (ext 2)
5-12 years
Wednesday, 17 April
Introduction to Waterpolo Clinic
Ever wanted to try waterpolo? Join us for a three hour clinic to see if you like it!
8.30-11.30am Gosford Olympic Pool. $49 per person.
Bookings essential. P 4304 7250
10+ years
Wednesday, 17 April
Holiday Specialist Clinics
Specialist clinics to develop your Freestyle, Backstroke, Breaststroke and starts and turns. Four kids per 30 min class run by our head coach. Children must be able to swim.
9-10.30am Toukley Aquatic Centre. $16.80 per session
Bookings essential. P 4304 8060
8+ years
Wednesday, 17 April
Cupcake and Cookie Decorating Workshop
10am-1pm Waterfront Plaza, The Entrance. Free event.
No bookings required.
3-8 years
Wednesday, 17 April
Decorate an Easter Egg Cup
Brighten up your table this Easter with a personalised egg cup! Use porcelain markers to create an Easter design then bake your creation at home to make it permanent.
10-11am Kariong Library
Free event. Bookings essential. P 4325 8155
6-12 years
Wednesday, 17 April
Australian Wildlife Display
Two educational interactive wildlife shows with Lizards, Pythons, Frogs, Crocodiles, Birds and Marsupials. Includes touch/pat/hold and a photo opportunity.
11am-1pm Chapman Building, Crn Alison Rd and Hely St Wyong (on grass near Glee)
All ages
Wednesday, 17 April
Drop the Beat DJ workshops @ The Hub Erina
Three-day Essentials I Masterclass for budding DJs
10am-12pm The Hub Erina, Youth Entertainment Venue.
Three days (16, 17 and 18 April) $30. Bookings essential.
Book now.
12+ years
Wednesday, 17 April
Escape Room
It was the perfect heist, but now it's a race against time to unravel the clues and discover where the Mastermind has stashed the loot, before it's lost forever! Come on down and put your deductive skills to the test in this interactive, Escape Room style event.
10-10.30am Kincumber Library.
Bookings essential. P 4304 7641
12-17 years
Wednesday, 17 April
Dinosaur Figurines Art Workshop
Bring home your own piece of history. Build a cardboard Dinosaur and personalise its many features. Bring your scissor fingers and gluing hands to the table. Big fun for little historians.
10.30am-12.30pm Gosford Regional Gallery. Cost $25
Bookings essential. Book now.
6-10 years
Wednesday, 17 April
Escape Room
It was the perfect heist, but now it's a race against time to unravel the clues and discover where the Mastermind has stashed the loot, before it's lost forever! Come on down and put your deductive skills to the test in this interactive, Escape Room style event.
11-11.30am Kincumber Library.
Bookings essential. P 4304 7641
12-17 years
Wednesday, 17 April
Jumping Castle Fun
Get bouncy with two hours of jumping castle fun, a different activity these holidays for kids to burn off energy.
11am-1pm Peninsula Leisure Centre. $7.50 per child.
No booking required. P 4325 8123
2-12 years
Wednesday, 17 April
Magic Circus Show
11am-12pm Waterfront Plaza, The Entrance. Free event.
No bookings required.
3-8 years
Wednesday, 17 April
Pool Inflatable Fun & Inflatable Slide on the grass
A bit of fun: An inflatable obstacle course will be set up in the pool as well as a giant inflatable on the grass.
11.30am-2.30pm Gosford Olympic Pool. Cost included in pool entry.
No booking required. Kids must be able to swim. P 4304 7250
Up to 18 years
Wednesday, 17 April
Rock Pool Rambles
11.45am Norah Head. Free event.
Bookings essential. P 0404 450 429
5+ years
Wednesday, 17 April
eMerge Art Talk
Kicking off the eMerge (artist / curator) program - join the discussion with a public talk on ideas and art strategies that address the artworld in all its complexities.
12-1pm Art Space 1, The Erina Centre, Erina Fair.
Free event. Bookings essential. Book now.
16+ years
Wednesday, 17 April
Escape Room
It was the perfect heist, but now it's a race against time to unravel the clues and discover where the Mastermind has stashed the loot, before it's lost forever! Come on down and put your deductive skills to the test in this interactive, Escape Room style event.
12-12.30pm Kincumber Library.
Bookings essential. P 4304 7641
12-17 years
Wednesday, 17 April
Animated .gif workshop
Create animations that work everywhere.
1-3 pm The Hub Erina, Youth Entertainment Venue.
$10 per person. Bookings essential.
Book Now.
12+ years
Wednesday, 17 April
Escape Room
It was the perfect heist, but now it's a race against time to unravel the clues and discover where the Mastermind has stashed the loot, before it's lost forever! Come on down and put your deductive skills to the test in this interactive, Escape Room style event.
1-1.30pm Kincumber Library.
Bookings essential. P 4304 7641
12-17 years
Wednesday, 17 April
Coral Reef Environments Art Workshop
Explore the depths of the Coral Reef and its mysterious features and exotic animals. Using collage and mixed media to recreate scenes under the waves.
1.30-3.30pm Gosford Regional Gallery. Cost $25
Bookings essential. Book now.
6-12 years
Thursday, 18 April
Holiday Specialist Clinics
Specialist clinics to develop your Freestyle, Backstroke, Breaststroke and starts and turns. Four kids per 30 min class run by our head coach. Children must be able to swim.
9-10.30am Toukley Aquatic Centre. $16.80 per session
Bookings essential. P 4304 8060
8+ years
Thursday, 18 April
Drop the Beat DJ workshops @ The Hub Erina
Three-day Essentials I Masterclass for budding DJs
10am-12pm The Hub Erina, Youth Entertainment Venue.
Three days (16, 17 and 18 April) $30. Bookings essential.
Book Now.
12+ years
Thursday, 18 April
Easter Basket and Bunny Ears Decorating
10am-12pm Waterfront Plaza, The Entrance. Free event.
No bookings required.
3-8 years
Thursday, 18 April
Easter Cupcake Decorating
Decorate a variety of sweet treats to take home for Easter. Please bring a container to take home your goodies.
Please note this program is not suited to those with allergies to gluten, eggs or nuts.
10-11.30am Gosford Library.
Bookings essential. P 4304 7500
8-12 years
Thursday, 18 April
Escape Room
It was the perfect heist, but now it's a race against time to unravel the clues and discover where the Mastermind has stashed the loot, before it's lost forever! Come on down and put your deductive skills to the test in this interactive, Escape Room style event.
10-10.30am Toukley Library.
Bookings essential. P 4350 1540
12-17 years
Thursday, 18 April
Superhero Training and Acrobatics Show
Join the Superhero team from Action Reaction Entertainment as they demonstrate just what it takes to be a Superhero. Don't get too comfortable though, because you're invited to partake in the training and become Superheroes too. Come dressed as your favourite superhero!
10.30-11.30am Woy Woy Library
Bookings essential. P 4304 7555
4-10 years
Thursday, 18 April
Escape Room
It was the perfect heist, but now it's a race against time to unravel the clues and discover where the Mastermind has stashed the loot, before it's lost forever! Come on down and put your deductive skills to the test in this interactive, Escape Room style event.
11-11.30am Toukley Library.
Bookings essential. P 4350 1540
12-17 years
Thursday, 18 April
Inflatable Fun
Challenge yourself and attempt to complete our pool inflatable obstacle course.
11am-2pm Toukley Pool. Cost included in pool entry.
No booking required. Kids must be able to swim. P 4304 8060
Up to 18 years
Thursday, 18 April
Picture Bingo and Magic Show
11am - 1:30pm. Club Wyong, 15 Margaret Street, Wyong.
3 -8 years
Thursday, 18 April
Pool Inflatable Fun & Inflatable Slide on the grass
A bit of fun: An inflatable obstacle course will be set up in the pool as well as a giant inflatable on the grass.
11.30am-2.30pm Gosford Olympic Pool. Cost included in pool entry.
No booking required. Kids must be able to swim. P 4304 7250
Up to 18 years
Thursday, 18 April
Easter Egg Hunt
12-1pm Waterfront Plaza and Memorial Park, The Entrance. Free event.
No bookings required.
3-8 years
Thursday, 18 April
Escape Room
It was the perfect heist, but now it's a race against time to unravel the clues and discover where the Mastermind has stashed the loot, before it's lost forever! Come on down and put your deductive skills to the test in this interactive, Escape Room style event.
12-12.30pm Toukley Library.
Bookings essential. P 4350 1540
12-17 years
Thursday, 18 April
Rock Pool Rambles
12.30pm Terrigal Haven. Free event.
Bookings essential. P 0404 450 429
5+ years
Thursday, 18 April
Escape Room
It was the perfect heist, but now it's a race against time to unravel the clues and discover where the Mastermind has stashed the loot, before it's lost forever! Come on down and put your deductive skills to the test in this interactive, Escape Room style event.
1-1.30pm Toukley Library.
Bookings essential. P 4350 1540
12-17 years
Thursday, 18 April
Multi-Sport Plus Inflatables Fun Sessions
Spend time on the inflatables, trampolines, wheelchairs as well as soccer and hockey.
3.30-5pm Niagara Park Stadium. $11 per child.
Places are limited, bookings are essential. Phone 4325 8199 (ext 2)
5-12 years
Thursday, 18 April
Idea to Screen: We Dream short film + MANGA Film screening
Come and see the first two short films from the We Dream project, a Manga feature film, and mingle with local filmmakers.
7pm The Hub Erina. Free event. Bookings essential.
Book Now.
All ages
Friday, 19 April
Live Entertainment
11am-3pm Waterfront Plaza, The Entrance. Free event.
No bookings required.
All ages
Friday, 19 April
Rock Pool Rambles
1.15pm Toowoon Bay. Free event.
Bookings essential. P 00404 450 429
5+ years
Saturday, 20 April
Roving Easter Bunny
10am-1pm Waterfront Plaza, The Entrance. Free event.
No bookings required.
3-8 years
Sunday, 21 April
Live Entertainment
11am-3pm Waterfront Plaza, The Entrance. Free event.
No bookings required.
All ages

Date

Week 2

Ages

Monday, 22 April
Live Entertainment
11am-3pm Waterfront Plaza, The Entrance. Free event.
No bookings required.
All ages
Tuesday, 23 April
Autism / Sensory Friendly Inflatable Play
A special hour session for children that require more space in a quieter environment – strictly limited to 20 children.
9.30-10.30am and 1.30-2.30pm Niagara Park Stadium. $5 per child. Places are limited, bookings essential. Phone 4325 8199 (ext 2)
5-12 years
Tuesday, 23 April
Drop the Beat DJ workshops @ The Hub Erina
Three-day Essentials I Masterclass for budding DJs
10am-12pm The Hub Erina, Youth Entertainment Venue.
Three days (23, 24 and 26 April) $30. Bookings essential.
Book Now.
12+ years
Tuesday, 23 April
Green Living Kids
Making Upcycle Terrariums.
10-11.30am Umina Beach Library.
Free event. Places are limited, bookings are essential.
P 4304 7333 or register online.
Book Now.
5-12 years
Tuesday, 23 April
Nickelodeon's Dora's Singalong Adventure Show
10-10.30am Memorial Park Stage, The Entrance. Free event.
No bookings required.
3-6 years
Tuesday, 23 April
Xbox Gaming: FIFA World Cup
Do you dream of leading a team to World Cup glory? Come down and compete in our FIFA World Cup tournament on Xbox One. Kick some goals, share some laughs and put your (virtual) football skills to the test.
10am-12pm Tuggerah Library
Bookings essential. P 4350 1560
10-16 years
Tuesday, 23 April
Inflatable Fun
Challenge yourself and attempt to complete our pool inflatable obstacle course.
11am-2pm Toukley Pool. Cost included in pool entry.
No booking required. Kids must be able to swim. P 4304 8060
Up to 18 years
Tuesday, 23 April
Jumping Castle Fun
Get bouncy with two hours of jumping castle fun, a different activity these holidays for kids to burn off energy.
11am-12.30pm Niagara Park Stadium. $5 per child.
No booking required. P 4325 8123
5-12 years
Tuesday, 23 April
Nickelodeon's Dora's Singalong Adventure Show
11-11.30am Memorial Park Stage, The Entrance. Free event.
No bookings required.
3-6 years
Tuesday, 23 April
Green Living Kids
Make an Upcycled Bee and Insect Hotel.
12-1.30pm Umina Beach Library.
Free event. Places are limited, bookings are essential.
P 4304 7333 or register online.
Book Now.
5-12 years
Tuesday, 23 April
Nickelodeon's Dora's Singalong Adventure Show
12-12.30pm Memorial Park Stage, The Entrance. Free event.
No bookings required.
3-6 years
Tuesday, 23 April
Jumping Castle Fun
Get bouncy with two hours of jumping castle fun, a different activity these holidays for kids to burn off energy.
1-3pm Peninsula Leisure Centre. $7.50 per child.
No booking required. P 4325 8123
2-12 years
Tuesday, 23 April
Autism / Sensory Friendly Inflatable Play
A special hour session for children that require more space in a quieter environment – strictly limited to 20 children.
1.30-2.30pm Niagara Park Stadium. $5 per child. Places are limited, bookings essential. Phone 4325 8199 (ext 2)
5-12 years
Tuesday, 23 April
Green Living Kids
Autumn Leaf Rubbings.
2-3.30pm Umina Beach Library.
Free event. Places are limited, bookings are essential.
P 4304 7333 or register online.
Book Now.
5-12 years
Tuesday, 23 April
Jumping Castle Fun
Get bouncy with two hours of jumping castle fun, a different activity these holidays for kids to burn off energy.
3-4.30pm Niagara Park Stadium. $5 per child.
No booking required. P 4325 8123
5-12 years
Tuesday, 23 April
Meditation and Craft for Kids
Join Amy from the Khedrubje Buddhist Centre for an afternoon of meditation and craft just for kids.
3-4pm Toukley Library.
Bookings essential. P 4350 1540
5-10 years
Wednesday, 24 April
Autism / Sensory Friendly Inflatable Play
A special hour session for children that require more space in a quieter environment – strictly limited to 20 children.
9.30-10.30am Niagara Park Stadium. $5 per child.
Places are limited, bookings essential. Phone 4325 8199 (ext 2)
5-12 years
Wednesday, 24 April
Swish Technics Basketball Clinic + Inflatable Session
1.5 hours of coaching delivered by a high level coach for players involved in local competitions, followed by 1 hours play on the inflatables.
9.30am -12pm Niagara Park Stadium. $17.50 per person.
Bookings essential. P 4325 8199 (ext 2)
5-12 years
Wednesday, 24 April
Drop the Beat DJ workshops @ The Hub Erina
Three-day Essentials I Masterclass for budding DJs
10am-12pm The Hub Erina, Youth Entertainment Venue.
Three days (23, 24 and 26 April) $30. Bookings essential.
Book Now.
12+ years
Wednesday, 24 April
Nickelodeon's Dora's Singalong Adventure Show
10-10.30am Memorial Park Stage, The Entrance. Free event.
No bookings required.
3-6 years
Wednesday, 24 April
Face Painting, Balloon Creations, Mixed Craft
10am - 11:30am. Village Central, Wyong.
4-12 years
Wednesday, 24 April
Jumping Castle Fun
Get bouncy with two hours of jumping castle fun, a different activity these holidays for kids to burn off energy.
11am-1pm Peninsula Leisure Centre. $7.50 per child.
No booking required. P 4325 8123
2-12 years
Wednesday, 24 April
Nickelodeon's Dora's Singalong Adventure Show
11-11.30am Memorial Park Stage, The Entrance. Free event.
No bookings required.
3-6 years
Wednesday, 24 April
Nickelodeon's Dora's Singalong Adventure Show
12-12.30pm Memorial Park Stage, The Entrance. Free event.
No bookings required.
3-6 years
Wednesday, 24 April
Animated .gif workshop
Create animations that work everywhere.
1-3 pm The Hub Erina, Youth Entertainment Venue.
$10 per person. Bookings essential.
Book Now.
12+ years
Wednesday, 24 April
Curious Creatures! Wildlife Show
Get up close with a range of Australian animals in this great presentation by Australian Wildlife Displays, a wonderful way to introduce kids to some of our native animals!
1.30-2.30pm Bateau Bay Library
Bookings essential. P 4304 7500
6-12 years
Thursday, 25 April
ANZAC Day Service
9.15am. Wyong Town Centre Park Cenotaph, Cnr Alison Rd & Rankens Court, Wyong, followed by the March to Club Wyong RSL.
All ages
Thursday, 25 April
Live Entertainment
12.30-3.30pm Waterfront Plaza, The Entrance. Free event.
No bookings required.
All ages
Friday, 26 April
Drop the Beat DJ workshops @ The Hub Erina
Three-day Essentials I Masterclass for budding DJs
10am-12pm The Hub Erina, Youth Entertainment Venue.
Three days (23, 24 and 26 April) $30. Bookings essential.
Book Now.
12+ years
Friday, 26 April
Nickelodeon's Dora's Singalong Adventure Show
10-10.30am Memorial Park Stage, The Entrance. Free event.
No bookings required.
3-6 years
Friday, 26 April
Curious Creatures! Wildlife Show
Get up close with a range of Australian animals in this great presentation by Australian Wildlife Displays, a wonderful way to introduce kids to some of our native animals!
10.30-11.30am Gosford Library
Bookings essential. P 4350 1580
6-12 years
Friday, 26 April
Nickelodeon's Dora's Singalong Adventure Show
11-11.30am Memorial Park Stage, The Entrance. Free event.
No bookings required.
3-6 years
Friday, 26 April
Nickelodeon's Dora's Singalong Adventure Show
12-12.30pm Memorial Park Stage, The Entrance. Free event.
No bookings required.
3-6 years
Friday, 26 April
Bath Bomb Gifts
Make your own fragrant bath bombs to keep or give away as a gift for Mother's Day.
1.30-3.30pm Bateau Bay Library
Bookings essential. P 4350 1580
8-12 years
Saturday, 27 April
Live Entertainment
11am-3pm Waterfront Plaza, The Entrance. Free event.
No bookings required.
All ages
Sunday, 28 April
Live Entertainment
11am-3pm Waterfront Plaza, The Entrance. Free event.
No bookings required.
All ages